About Rhinoplasty Surgery
Sometimes referred to as nose surgery, rhinoplasty is an aesthetic procedure that is offered to positively change the shape and size of the nose. In addition, rhinoplasty also helps repair a function or breathing issue in some patients. Houston, TX plastic surgeon Dr. Phi P. Nguyen is a experienced cosmetic nose and facial surgeon who offers rhinoplasty, taking an artistic and subtle approach to allow for the most soft and natural outcomes. Although rhinoplasty consists of slight changes, results tend to be beautiful and dramatic. Cosmetic nose surgery at MIA Plastic Surgery is recommended to make a nose look smaller or change a nose that is large, protrudes outward, or of an irregular shape. The goal is to allow for a more aesthetically pleasing nose that meets cosmetic desires and functions well.
Adults, as well as teenagers over 16 years of age, are candidates for rhinoplasty. If you find yourself frustrated with the appearance of your nose and have distinct issues you hope to improve, enhance, or correct, this procedure may be the appropriate course of action. It is important that realistic expectations are understood as your nose and facial profile will be changed. In addition, facial growth and maturity should also be complete. This will be addressed during your consultation, especially for adolescents.
Rhinoplasty Reviews
"Amazing Doctor! Perfect bedside manner! Won't go anywhere else for any procedures! Had my nose done and get sooo many compliments! Thank you again Dr Phi! The staff is amazing too. They really go above and beyond :)"
- R.H. /
Yelp /
Aug 13, 2016
"Hi everyone my name is Connie Nguyen I am so glad that I went back to Hanh Phuoc plastic surgery which is now call Mia plastic surgery I had my eye done one months ago and today I am very happy with the work that Dr. phi did for me most of my friend do not know that I have my eye done that's how natural it look And People there Are so kind They make sure I got home safe And few days later they checking on me to be sure I'm OK well anyway Come check them out i'm get my nose done next!👍🤪 And again thanks dr phi and everyone"
- C.N. /
Google /
Aug 22, 2020
Previous
Next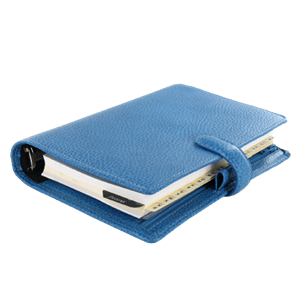 Nose surgery is performed with the patient under sedation, such as general anesthesia, and is in most cases an outpatient procedure. This treatment offers different surgical techniques depending on the specific patient case. We perform nose surgery with either an open or closed (endonasal) approach. The goal during the procedure is to decrease or eliminate excess bone, cartilage, and tissue if there is too much present, or to improve and add cartilage if necessary for reconstruction. The nose is repositioned while the skin is draped over the newly structured framework. Sutures are positioned either inside the nose or within the natural external crease.
Alarplasty
Those who undergo rhinoplasty commonly wish to address the size or shape of their nostrils as well. Dr. Phi addresses this concern with alarplasty, a plastic surgery procedure which involves surgically removing a "wedge," or skin from the wing of the nose, in order to reshape the nostrils. This surgical technique can be employed to increase or decrease the size of the nostrils, and is performed in an accredited surgical center on an outpatient basis, typically under general anesthesia.
Upon completion of cosmetic nose surgery, patients will rest comfortably in the recovery room and then be released to heal at home. The nose and the surrounding area will be swollen, bruised, and sore for the first few days. In most cases, there is some discoloration under the eyes as well. Being consistent with cold compresses and inflammatory medications can help with these effects. Your post-op check-up will take place within a day or so following surgery so we can track the healing process. It takes about 2 – 4 weeks to look normal following rhinoplasty. During the timeframe, strenuous exertion should be avoided. Rhinoplasty produces subtle yet dramatic outcomes; however it also necessitates a special level of surgical experience and visual artistry to produce the precise shape. We advise patients to do your diligence and discuss all of the goals for surgery during the first consult.
If you are unsatisfied with the size and shape of your nose or suffer from breathing problems, rhinoplasty may help. We welcome you to get in touch with our office and make a consultation. Rhinoplasty is a popular and successful cosmetic treatment with very high success rates. Sometimes if rhinoplasty cannot help, a more specialized procedure, such as septoplasty, may offer a better solution.
Related Procedures