About Cosmetic Ear Surgery
Ears that protrude outward, are misshapen and uneven, or are noticeably unnaturally big, can cause embarrassment and can challenge your self-confidence, especially when young. Otoplasty (ear reshaping) is a cosmetic treatment that can assist in recontouring the size, position, and shape of the ears and form a normal look. Dr. Phi P. Nguyen is a Houston, TX plastic surgeon who has assisted countless women, men, and children to overcome the embarrassment of showing their ears by undergoing this life-changing facial surgery. Regardless of the cosmetic issue, ear surgery allows a patient to proudly show their face at anytime with a newfound confidence and reassurance.
Ear reshaping surgery can be done on a patient at any stage in life; however, it is often most common among young children and is suggested before the start of elementary school. By age 6, this cosmetic surgery is safe to be performed on a child. If you find yourself displeased by the shape and size of your ears because they are misshapen or protrude outward, otoplasty can be considered to attain a natural-looking appearance. If you suffer from a torn, stretched, or damaged earlobe, you are also a candidate for otoplasty.
Reviews
"Dr.PHI NGUYÊN is my angel sent from God.The Best Surgeon in the world. He is amazing. Very knowledgeable. Dr PHI is the Best of the Best Dr Plastic surgery in Houston TX . His medical team and office staff are amazing ,Friendly and helpful. You saved my life . Thank you Dr Phi ."
- K. /
Healthgrades /
May 21, 2018
"The staff is amazing, especially Amber! Dr.Phi made me feel so comfortable and, they made sure I was confident in my decision prior to my Breast Augmentation. Deciding on a size was very difficult for me because I wanted to make sure it was the right choice and I love that they were there for me 100% of the way. I absolutely love my new look and am beyond happy with my results. Dr. Phi is truly an artist. I'm so thankful we chose him for my procedure and I highly recommend him to all my friends and family."
- W.W. /
Google /
Sep 26, 2019
"I am absolutely in love with MIA Plastic Surgery!!!! Doctor Nquyen is the best in the business. He and his staff are awesome!! His work is impeccable and I will never put my surgical needs in anyone else's hands. Dr. Nquyen got my body right! My breast are beautiful and not to mention he and his staff have been here for me every step of the way. I have had a great experience with MIA Plastic Surgery and I am forever a patient. Thank you MIA for putting me first and taking the time to not only listen to me but to educate me as well. I am forever grateful!"
- K.W. /
Google /
Jun 04, 2022
"I love Mia Plastic!!! Dr Phi and his team are AMAZING , Very grateful."
- A.P. /
Facebook /
Feb 16, 2022
"Dr. Phi Nguyen is an amazing caring doctor. He did my Lipo and tummy tuck. The team he has is amazing as well. Very attentive and caring. They all knew I was afraid to do this surgery and pretty much held my hand every step of the way. Autumn, Livi, and Doctor Phi made the process of having this done a great experience. Thank you all so very much. Will be trying to post pictures really soon."
- N.J. /
Facebook /
Jan 12, 2022
Previous
Next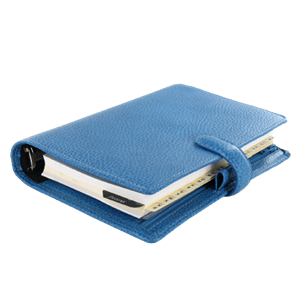 Ear reshaping surgery is completed using anesthesia, either general or IV sedation. Most often, the incision is made around the back portion of the ear or inside the inner folds. During surgery, cartilage will be manipulated to create a new contour and appearance. It's generally common for both ears to be addressed during treatment to ensure they look and appear symmetrical. After the procedure, the incisions are safely stitched together with sutures and are wrapped so they are safeguarded for healing.
Once your surgery is over and it is safe to leave the outpatient surgery center, you will heal and rest at home. We'll send you home with healing protocol. It is important not to touch or scratch your ears. Also, patients should avoid laying on them, instead sleeping propped up for the initial first few days. We recommend seeing our ear surgery patients back within 3 – 5 days — during this time, we'll take off the coverings and assess your ears. The outcomes are visible almost immediately and the progression of results will continue to become visibly appealing as you heal.
Show Your Face From All Angles
Ear surgery is a common treatment that reshapes the look of the ears while also improving functionality. This procedure provides individuals the ability to establish their confidence and self-esteem. With pride and confidence to show your entire face or wear your hair up, cosmetic ear treatment can give you the ears you long for, creating a natural-looking and symmetric appearance. We invite you to get in touch with our office to schedule a consultation.
Related Procedures