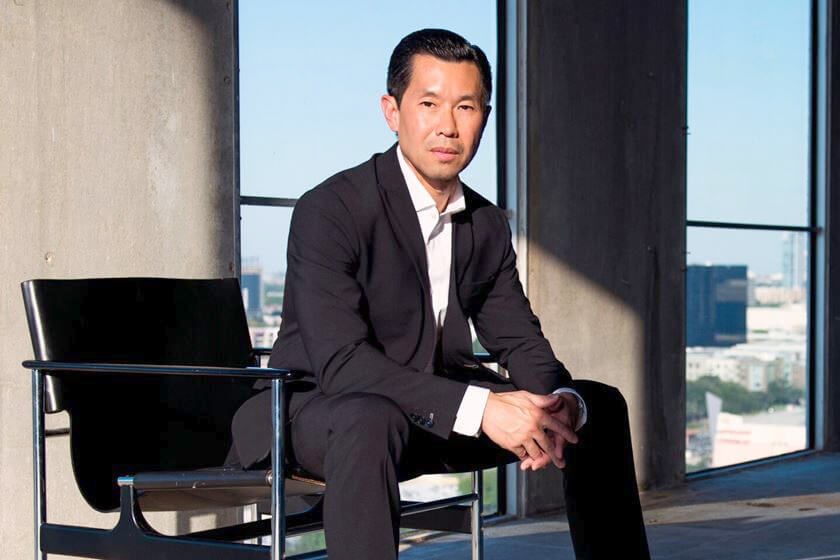 MIA Plastic Surgery's founder and physician Dr. Phi P. Nguyen is skilled in the field of cosmetic plastic surgery and aesthetic, nonsurgical treatments and procedures. Dr. Phi, as patients and staff members affectionately call him, is extremely knowledgeable with over 20 years of medical experience, specializing in minimally invasive repair, maintenance, as well as facial rejuvenation surgery, rhinoplasty, labiaplasty, and vaginoplasty. As a Vietnamese native, Dr. Phi has a large Asian following and is well known and respected in the Asian community. Dr. Phi's use of modern technology, attention to detail, and passion for meeting the aesthetic goals of his patients is what sets him apart from other Houston, TX plastic surgeons.
After graduating from Rice University with a Bachelor of Arts, Dr. Phi attended medical school at the University of Texas at Houston's Medical Center where he would later graduate with his Doctorate of Medicine. Later that year, Dr. Phi began his residency in general surgery at St. Joseph Medical Center, also in Houston, TX, and completed his residency in plastic surgery at the same medical school. The plastic surgery residency program Dr. Phi attended was founded by the creator of the breast implant, among other notable plastic surgery physicians. Dr. Phi continues to further his knowledge by closely monitoring and studying new plastic surgery techniques and surgical technologies.
By valuing and understanding state-of-the-art technology, Dr. Phi is often able to produce high-quality results through reduced invasion techniques. In addition to minimally invasive procedures, Dr. Phi is skilled in aesthetic and cosmetic surgery procedures such as:
Biocellular Body Contouring via Stem/Stromal Cells
Facial Rejuvenation Surgery
Rhinoplasty
Asian Eyes & Nose Surgery
Vaginal Rejuvenation including Labiaplasty & Vaginoplasty
Dr. Phi began performing plastic surgery in 1997 when he co-founded and opened his first private practice, the River Oaks Plastic Surgery Center, in Houston, TX. This plastic surgery facility is still open today and offers the latest in cosmetic surgery procedures. Dr. Phi has also served as:
Clinical Assistant Professor of Surgery - The University of Texas McGovern Medical School at Houston
Founder and CEO - MIBA Medical Inc.
Plastic Surgery Associate - Ciaravino Total Beauty
Medical Director - Victoria Cosmetic Surgery Center
Medical Director - Cosmetique Plastic Surgery Center
Medical Director of Microsurgery Program - St. Joseph Medical Center
Memberships & Associations
Dr. Phi believes is important to give back to the community and makes great efforts to do so whenever possible. Dr. Phi annually travels to Asia and South America to perform cleft lip and cleft palate surgeries for children in need as part of the nonprofit association, Operation San Jose. In addition, Dr. Phi serves on the board for Vietnam-focused, nonprofit associations Vietnam Forum Foundation Inc. and Vietnam Assistance for the handicapped. Dr. Phi also serves as a member of multiple other nonprofit medical and surgical nonprofit associations within Texas and the United States.
Medical Privileges
Reviews
"Dr.PHI NGUYÊN is my angel sent from God.The Best Surgeon in the world. He is amazing. Very knowledgeable. Dr PHI is the Best of the Best Dr Plastic surgery in Houston TX . His medical team and office staff are amazing ,Friendly and helpful. You saved my life . Thank you Dr Phi ."
K.
Healthgrades
"The staff is amazing, especially Amber! Dr.Phi made me feel so comfortable and, they made sure I was confident in my decision prior to my Breast Augmentation. Deciding on a size was very difficult for me because I wanted to make sure it was the right choice and I love that they were there for me 100% of the way. I absolutely love my new look and am beyond happy with my results. Dr. Phi is truly an artist. I'm so thankful we chose him for my procedure and I highly recommend him to all my friends and family."
W.W.
Google
"The MIA plastic surgery team is the best! I would highly recommend if you are looking to do any cosmetic surgery. They have been there for me every step of the way. From consultation to surgery to checkups they have gone above and beyond expectations. Dr. Nguyen is highly professional and very comforting with anything you are deciding to have done. I am so happy with my results and will definitely be back if I decide to have any other procedures done!"
S.G.
Google
"Happy patient here! Dr. Phi did an incredible job on my breast and nose! 10/10 recommend to every person out there looking for natural results!"
P.L.
Yelp
"Dr. Phi is amazing. The whole team was very professional and attentive throughout the whole process from start to finish. They are very personable and make you feel comfortable and safe. I Can say that I am very happy with my results and I'm only 3 months post op. Surgery has risks and it can be scary but they will hold your hand through the whole process which is so important. The first few days after surgery were the toughest but the team constantly checked up on me whether it was calls or txts. The doctor will meet with you multiple times after surgery all the way up to a year just to check on your healing. I'm very grateful to have had Dr. Phi work with me and definitely recommend him and his team. If you are looking for a doctor who's going to make sure you are safe and give you a more natural look, he is the best choice. Thank you to the whole team."
J.C.
Google