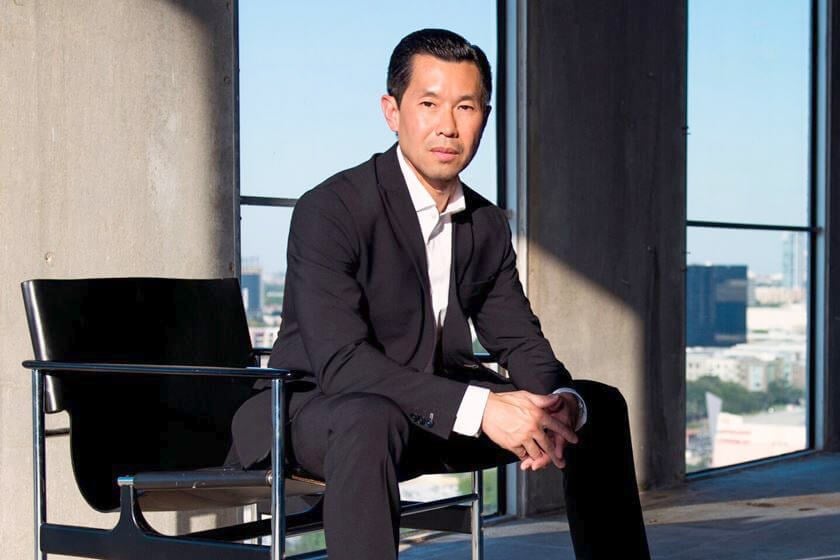 MIA Plastic Surgery's founder and physician Dr. Phi P. Nguyen is skilled in the field of cosmetic plastic surgery and aesthetic, nonsurgical treatments and procedures. Dr. Phi, as patients and staff members affectionately call him, is extremely knowledgeable with over 20 years of medical experience, specializing in minimally invasive repair, maintenance, as well as facial rejuvenation surgery, rhinoplasty, labiaplasty, and vaginoplasty. As a Vietnamese native, Dr. Phi has a large Asian following and is well known and respected in the Asian community. Dr. Phi's use of modern technology, attention to detail, and passion for meeting the aesthetic goals of his patients is what sets him apart from other Houston, TX plastic surgeons.
After graduating from Rice University with a Bachelor of Arts, Dr. Phi attended medical school at the University of Texas at Houston's Medical Center where he would later graduate with his Doctorate of Medicine. Later that year, Dr. Phi began his residency in general surgery at St. Joseph Medical Center, also in Houston, TX, and completed his residency in plastic surgery at the same medical school. The plastic surgery residency program Dr. Phi attended was founded by the creator of the breast implant, among other notable plastic surgery physicians. Dr. Phi continues to further his knowledge by closely monitoring and studying new plastic surgery techniques and surgical technologies.
By valuing and understanding state-of-the-art technology, Dr. Phi is often able to produce high-quality results through reduced invasion techniques. In addition to minimally invasive procedures, Dr. Phi is skilled in aesthetic and cosmetic surgery procedures such as:
Biocellular Body Contouring via Stem/Stromal Cells
Facial Rejuvenation Surgery
Rhinoplasty
Asian Eyes & Nose Surgery
Vaginal Rejuvenation including Labiaplasty & Vaginoplasty
Dr. Phi began performing plastic surgery in 1997 when he co-founded and opened his first private practice, the River Oaks Plastic Surgery Center, in Houston, TX. This plastic surgery facility is still open today and offers the latest in cosmetic surgery procedures. Dr. Phi has also served as:
Clinical Assistant Professor of Surgery - The University of Texas McGovern Medical School at Houston
Founder and CEO - MIBA Medical Inc.
Plastic Surgery Associate - Ciaravino Total Beauty
Medical Director - Victoria Cosmetic Surgery Center
Medical Director - Cosmetique Plastic Surgery Center
Medical Director of Microsurgery Program - St. Joseph Medical Center
Memberships & Associations
Dr. Phi believes is important to give back to the community and makes great efforts to do so whenever possible. Dr. Phi annually travels to Asia and South America to perform cleft lip and cleft palate surgeries for children in need as part of the nonprofit association, Operation San Jose. In addition, Dr. Phi serves on the board for Vietnam-focused, nonprofit associations Vietnam Forum Foundation Inc. and Vietnam Assistance for the handicapped. Dr. Phi also serves as a member of multiple other nonprofit medical and surgical nonprofit associations within Texas and the United States.
Medical Privileges
Reviews
"Outstanding professionalism with great hand holding made for such a comfortable experience They just make you feel good !!!!"
J.F.
Google
"Had the hydrafacial completed and absolutely loved it! Great office and everyone is so nice! Would definitely recommend to try it out!"
K.K.
Google
"Everyone at MIA is so nice from the moment you walk in you are welcomed with smiles! I recently started treatments for my dreaded Rosacea!! Katy is Amazing! We are 3 treatments in and WOW what a Difference!! Each treatment my cheeks are clearing up more and more! Love my results! Katy takes her time to explain what's going to happen and the after care - one is Sunscreen and ZO OCLIPSE is my new best friend! I am now giving ZO as gifts! Katy you're the best ! People with Rosacea know exactly what I mean when I say Thanks for helping me look and feel Normal aka Beautiful!!!"
L.T.
Google
"Very knowledgeable and friendly staff. Katy and Dr. V are amazing. Wide variety of services available. One of the best in Houston!"
T.A.
Google
"Katy is the best! It's all about the quality of the newest & best proven methods to help us look our best...Katy makes sure this happens for all her customers! She is the best esthetician in Houston."
A.J.
Google