Chin enhancement surgery, or chin augmentation, is a highly sought after aesthetic treatment that improves the look of the jawline and chin for men and women who have a recessive chin, or one they believe is overbearing. Many times when a chin lacks shape and size, it can create an unpleasant and weak jawline. Chin augmentation can be performed to enhance the chin, but inserting a silicone implant to produce a stronger jawline and a more defined profile is most common. Houston, TX plastic surgeon Dr. Phi P. Nguyen performs many cosmetic improvements for chin enhancement. Aside from implants, which are created in various sizes and shapes, nonsurgical augmentations such as injectable fillers or Kybella® can be used to reshape the chin. For prominent chins, genioplasty may be considered. This reconstructive surgery removes bone to recontour the chin and jaw for a more balanced look.
Chin enhancement (augmentation) is an aesthetic option for both women and men. If you are self-conscious because of the size of your chin and do not like the weak profile it creates, this cosmetic enhancement can redefine the lower section of your face and neck. It is also common for some of our patients to have rhinoplasty when they have their chin augmentation treatment. This blend of enhancements offers great opportunity for the prominent structures of the face to be balanced and in proportion.
Reviews
"Dr.PHI NGUYÊN is my angel sent from God.The Best Surgeon in the world. He is amazing. Very knowledgeable. Dr PHI is the Best of the Best Dr Plastic surgery in Houston TX . His medical team and office staff are amazing ,Friendly and helpful. You saved my life . Thank you Dr Phi ."
- K. /
Healthgrades /
May 21, 2018
"The staff is amazing, especially Amber! Dr.Phi made me feel so comfortable and, they made sure I was confident in my decision prior to my Breast Augmentation. Deciding on a size was very difficult for me because I wanted to make sure it was the right choice and I love that they were there for me 100% of the way. I absolutely love my new look and am beyond happy with my results. Dr. Phi is truly an artist. I'm so thankful we chose him for my procedure and I highly recommend him to all my friends and family."
- W.W. /
Google /
Sep 26, 2019
"I am absolutely in love with MIA Plastic Surgery!!!! Doctor Nquyen is the best in the business. He and his staff are awesome!! His work is impeccable and I will never put my surgical needs in anyone else's hands. Dr. Nquyen got my body right! My breast are beautiful and not to mention he and his staff have been here for me every step of the way. I have had a great experience with MIA Plastic Surgery and I am forever a patient. Thank you MIA for putting me first and taking the time to not only listen to me but to educate me as well. I am forever grateful!"
- K.W. /
Google /
Jun 04, 2022
"I love Mia Plastic!!! Dr Phi and his team are AMAZING , Very grateful."
- A.P. /
Facebook /
Feb 16, 2022
"Dr. Phi Nguyen is an amazing caring doctor. He did my Lipo and tummy tuck. The team he has is amazing as well. Very attentive and caring. They all knew I was afraid to do this surgery and pretty much held my hand every step of the way. Autumn, Livi, and Doctor Phi made the process of having this done a great experience. Thank you all so very much. Will be trying to post pictures really soon."
- N.J. /
Facebook /
Jan 12, 2022
Previous
Next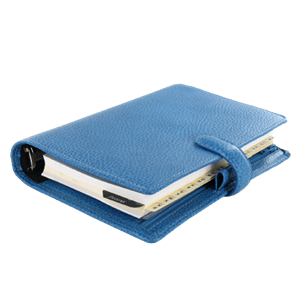 During this procedure, general anesthesia is used, or in some cases, sedation by IV. An incision is carefully made just under the chin. Through this incision, a pocket is surgically made to secure the implant in its proper form, which includes removing and shaving some of the bone and cartilage to make grooves to secure the implant in position. The implant is placed through the incision and positioned over the bone, directly below the bottom lip. In some cases, the incision can also be made inside the crease in the lower lip where it meets the gumline. Regardless, both help to hide scars. Thin stitches are used to connect and close the incisions and the chin will be wrapped with medical garments.
Chin Implant Removal Surgery
For those desiring to have a previously placed chin implant removed, Dr. Phi is sufficiently experienced in this procedure. A surgical process much like the placement of a chin implant, this removal will be completed in a surgical facility under anesthesia. The length of the surgery and the type of method that will be employed depend solely on the type of implant used, and the amount of time it has been present. In some situations, surgical skin tightening beneath the jawline is necessary following implant removal to prevent this previously filled-out skin from sagging once the implant is no longer there.
Chin enhancement surgery creates immediate attractive outcomes, which is usually very delightful for our clients. Although rednes, swelling, and bruising will occur in the days after surgery, this only last a short while. For many, chin augmentation roughly takes 1 – 3 weeks to recover. Heavy movement should be avoided while in this recovery window. Whether you had chin surgery to produce a larger and more refined jawline or had a reduction procedure to decrease the size, you will love your results. Chin augmentation surgery has historically high success rates and by having it under the hands of an experienced cosmetic surgeon like Dr. Phi, your outcome will look proportionate and refined.
Chin enhancement surgery has proven to be extremely beneficial to many of our patients. Chin augmentation creates harmony and balanced definition, delicately recontouring your facial structure and look. If there is a negative feeling associated with the look of your lower facial structure and you believe your chin is recessed or too prominent, chin augmentation can offer the look you desire. We welcome you to contact our patient coordinators and plan your consultation to learn more about your cosmetic surgery options.
Related Procedures