A person's eyes are an appealing feature of the face that deserve to be visible; however, an abundance of skin around the eyes can produce a tired and unflattering look. Houston, TX plastic surgeon Dr. Phi P. Nguyen uses blepharoplasty, also known as eyelid surgery, to reduce excess skin and rejuvenate the upper or lower eyelid, creating a softer look. Countless men and women receive eyelid surgery at MIA Plastic Surgery to eliminate saggy eyelids, which helps with both look and function. Blepharoplasty, whether lower or upper, creates an awakened, softer appearance and can produce subtle yet noticeable improvements.
Upper or lower bleph is a cosmetic surgery that is performed on both men and women. At your first visit, treatment alternatives will be explained based on the areas of concern that need to be addressed. Generally, ideal candidates are frustrated with excess, drooping skin and folds that exist on the top eyelid or bloated skin below bottom eyelid. These conditions can cause functional and vision difficulty which can hinder of normal, everyday life. For a rejuvenated look, eyelid surgery may be the right surgery for you. If you have hanging skin that folds over on the upper eyelid, or bags and circles under the eyes, blepharoplasty can give you a more youthful appearance.
Reviews
"Dr.PHI NGUYÊN is my angel sent from God.The Best Surgeon in the world. He is amazing. Very knowledgeable. Dr PHI is the Best of the Best Dr Plastic surgery in Houston TX . His medical team and office staff are amazing ,Friendly and helpful. You saved my life . Thank you Dr Phi ."
- K. /
Healthgrades /
May 21, 2018
"The staff is amazing, especially Amber! Dr.Phi made me feel so comfortable and, they made sure I was confident in my decision prior to my Breast Augmentation. Deciding on a size was very difficult for me because I wanted to make sure it was the right choice and I love that they were there for me 100% of the way. I absolutely love my new look and am beyond happy with my results. Dr. Phi is truly an artist. I'm so thankful we chose him for my procedure and I highly recommend him to all my friends and family."
- W.W. /
Google /
Sep 26, 2019
"Reconstructive breast surgery. Dr. Phi Nguyen is simply amazing! Such talent is rarely seen.Not just extremely knowledgeable and gifted, he listens, and lovingly takes care of his patients.There's nobody like him in Houston or elsewhere!He's on top of everything new and innovative, he is kind, caring, and really cares. Best surgeon ever!!If you really want to be the most beautiful, natural you, go see Dr. Phi."
- V.A. /
Yelp /
Nov 09, 2023
"Dr. Phi is amazing. The whole team was very professional and attentive throughout the whole process from start to finish. They are very personable and make you feel comfortable and safe. I Can say that I am very happy with my results and I'm only 3 months post op. Surgery has risks and it can be scary but they will hold your hand through the whole process which is so important. The first few days after surgery were the toughest but the team constantly checked up on me whether it was calls or txts. The doctor will meet with you multiple times after surgery all the way up to a year just to check on your healing. I'm very grateful to have had Dr. Phi work with me and definitely recommend him and his team. If you are looking for a doctor who's going to make sure you are safe and give you a more natural look, he is the best choice. Thank you to the whole team."
- J.C. /
Google /
Aug 01, 2023
"Happy patient here! Dr. Phi did an incredible job on my breast and nose! 10/10 recommend to every person out there looking for natural results!"
- P.L. /
Yelp /
Jul 28, 2023
Previous
Next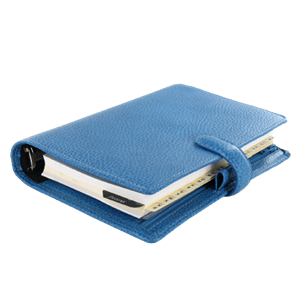 During blepharoplasty, depending on the type and complex nature of the surgery, general anesthesia or IV sedation will be provided. This procedure may be done on the upper eyelid alone, under or on the bottom eyelid, or a combination of both eyelids during a single surgical session.
Upper
Upper blepharoplasty assists in decreasing the folds of skin that droops over the eye and produces a more awakened and appealing look. An incision is usually made along the lid crease to excise loose skin and fatty tissue.
Lower
Eyelid correction on the lower lid is performed to reduce puffy and bulging skin beneath the lower eyelid. The incision is carefully made along the lash line to allow access to remove tissue and fat, and the skin is subtly lifted to allow for a softer, flatter look. In some cases, a nonsurgical laser treatment can be incorporated to assist with discoloration, while fillers can be used for more smoothness and softening if desired.
Canthopexy
Canthopexy addresses the droopiness or sagging of eyelids that have become this way due to age, paralysis, or exposure to the sun. During this procedure, Dr. Phi will make a very small incision in the corner of each eyelid, and then gently lift and tighten the eyelid. This procedure is sometimes performed in conjunction with tarsorrhaphy which can also yield positive results when addressing sagging eyelids.
Bleph of the upper or lower eyelid can last up to 2 hours considering whether one or both eyes are treated. After this outpatient surgery, patients should plan about a week to recover and rest at home. A cold compress can help reduce discomfort, swelling, and bruising. The results from bleph surgery can last years and while the results are long lasting, the aging process does not stop. To sustain the surgical outcomes, other nonsurgical cosmetic treatments such as fillers, peels, and lasers can be paired to create a youthful-looking appearance.
If you find it difficult to see or apply makeup due to folds of skin on the upper eyelid or are challenged by puffy bags below your eyes, then upper or lower bleph at MIA Plastic Surgery may be right for you. This enhancement can help you look refreshed and youthful. We invite you to get in touch with our office in Houston, TX to learn more and schedule a consultation with Dr. Phi P. Nguyen.
Related Procedures