Dr. Phi Nguyen, our talented Houston, TX plastic surgeon, is skilled in intricate, minimally invasive cosmetic surgeries of the face, body, and intimate areas. Dr. Phi, as his patients call him, offers a number of comprehensive facial surgeries which have been found to improve the overall appearance. One such surgery is the lip lift procedure. Lip lifts reshape and bring distinct definition to the curves and peaks of the lips to create a fuller, more appealing mouth. During your consultation at MIA Plastic Surgery, Dr. Phi will get to know you, assess your aesthetic goals, and recommend a lip lift procedure which he feels will best benefit your personalized look.
Reviews
"Dr.PHI NGUYÊN is my angel sent from God.The Best Surgeon in the world. He is amazing. Very knowledgeable. Dr PHI is the Best of the Best Dr Plastic surgery in Houston TX . His medical team and office staff are amazing ,Friendly and helpful. You saved my life . Thank you Dr Phi ."
- K. /
Healthgrades /
May 21, 2018
"The staff is amazing, especially Amber! Dr.Phi made me feel so comfortable and, they made sure I was confident in my decision prior to my Breast Augmentation. Deciding on a size was very difficult for me because I wanted to make sure it was the right choice and I love that they were there for me 100% of the way. I absolutely love my new look and am beyond happy with my results. Dr. Phi is truly an artist. I'm so thankful we chose him for my procedure and I highly recommend him to all my friends and family."
- W.W. /
Google /
Sep 26, 2019
"Dr. Phi is amazing. The whole team was very professional and attentive throughout the whole process from start to finish. They are very personable and make you feel comfortable and safe. I Can say that I am very happy with my results and I'm only 3 months post op. Surgery has risks and it can be scary but they will hold your hand through the whole process which is so important. The first few days after surgery were the toughest but the team constantly checked up on me whether it was calls or txts. The doctor will meet with you multiple times after surgery all the way up to a year just to check on your healing. I'm very grateful to have had Dr. Phi work with me and definitely recommend him and his team. If you are looking for a doctor who's going to make sure you are safe and give you a more natural look, he is the best choice. Thank you to the whole team."
- J.C. /
Google /
Aug 01, 2023
"Happy patient here! Dr. Phi did an incredible job on my breast and nose! 10/10 recommend to every person out there looking for natural results!"
- P.L. /
Yelp /
Jul 28, 2023
"The MIA plastic surgery team is the best! I would highly recommend if you are looking to do any cosmetic surgery. They have been there for me every step of the way. From consultation to surgery to checkups they have gone above and beyond expectations. Dr. Nguyen is highly professional and very comforting with anything you are deciding to have done. I am so happy with my results and will definitely be back if I decide to have any other procedures done!"
- S.G. /
Google /
Jul 07, 2023
Previous
Next
There are numerous techniques that can be considered during lip lift surgery. The most common are:
The Gull-Wing Lip Lift – This procedure is usually used to improve the appeal of the vermillion, or the lip line, which forms the peaks of the Cupid's bow. During this procedure, skin tissue will be carefully removed and the lips lifted and reshaped to strengthen the depth of the vermillion.
A Sub-Nasal Lip Lift – During this procedure, a small portion of skin from underneath the nose will be removed and then lifted and sutured into place beneath it. This lifting procedure helps the lips to appear fuller and larger, increasing the volume of vermillion and emphasizing the Cupid's bow.
To Correct Excessive Gum Show
This MIA Plastic Surgery exclusive cosmetic procedure involves the weakening of the upper lip in order to "drop." It helps to cover the gumline in individuals who feel that they have an excessive gum show or a gummy smile. This procedure is minimally invasive, simple to perform, and yields favorable results; it can also be completed in conjunction with a lip lift procedure. During your plastic surgery consultation with Dr. Phi, please be sure to explain your individual needs and detailed concerns so that the proper lip procedure can be chosen. We have often found that patients request a full lip lift procedure, when they in fact simply needed a gum show correction procedure.
Lip lift or drop procedures are delicate in nature but typically offer quick, beautiful results. Depending on the procedure chosen, these techniques can require local or general anesthesia, and can be performed in a matter of minutes or up to two hours. Along with minor discomfort, you can expect bruising and swelling the first couple of weeks following a lip procedure, as the lips and face are sensitive areas. It can take a couple of months for the final results of a lip procedure to be completely revealed. Once the swelling and bruising have subsided, you can expect noticeable improvement and dramatic results.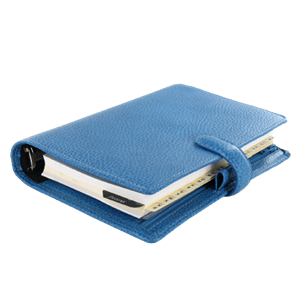 Our skilled staff and talented plastic surgeon Dr. Phi performs numerous facial plastic surgery procedures each year with optimal results. Though lip procedures are intricate in nature, they can and often do produce stunning results. You do not have to be concerned with leaving our plastic surgery facility with "duck lips" or lips that appear altered. Our lip lift procedures offer dramatic but natural-looking results that will increase the overall appearance of your face. If you have been considering a lip lift or lip drop procedure and feel that the time is finally right, kiss your flat lips goodbye and give our office a call today.
Related Procedures