Liposuction is a popular cosmetic surgery procedure that removes unwanted and unsightly fat from your body. It offers nearly instant results for those who desire a more contoured figure but are not successful with diet and exercise alone. SmartLipo is a laser-assisted lipolysis system that commonly provides positive outcomes for those wanting to target and eliminate fat cells from problem areas, but would prefer a less-invasive surgical option. If you fit into this category, we would like to introduce you to the talented plastic surgeon, Dr. Phi Nguyen, who is proud to offer this innovative technology at MIA Plastic Surgery facility in Houston, TX. Using lasers to target the stubborn fat cells, Dr. Phi is able to help you improve your look and your confidence with ease.
Reviews
"Dr.PHI NGUYÊN is my angel sent from God.The Best Surgeon in the world. He is amazing. Very knowledgeable. Dr PHI is the Best of the Best Dr Plastic surgery in Houston TX . His medical team and office staff are amazing ,Friendly and helpful. You saved my life . Thank you Dr Phi ."
- K. /
Healthgrades /
May 21, 2018
"The staff is amazing, especially Amber! Dr.Phi made me feel so comfortable and, they made sure I was confident in my decision prior to my Breast Augmentation. Deciding on a size was very difficult for me because I wanted to make sure it was the right choice and I love that they were there for me 100% of the way. I absolutely love my new look and am beyond happy with my results. Dr. Phi is truly an artist. I'm so thankful we chose him for my procedure and I highly recommend him to all my friends and family."
- W.W. /
Google /
Sep 26, 2019
"Reconstructive breast surgery. Dr. Phi Nguyen is simply amazing! Such talent is rarely seen.Not just extremely knowledgeable and gifted, he listens, and lovingly takes care of his patients.There's nobody like him in Houston or elsewhere!He's on top of everything new and innovative, he is kind, caring, and really cares. Best surgeon ever!!If you really want to be the most beautiful, natural you, go see Dr. Phi."
- V.A. /
Yelp /
Nov 09, 2023
"Dr. Phi is amazing. The whole team was very professional and attentive throughout the whole process from start to finish. They are very personable and make you feel comfortable and safe. I Can say that I am very happy with my results and I'm only 3 months post op. Surgery has risks and it can be scary but they will hold your hand through the whole process which is so important. The first few days after surgery were the toughest but the team constantly checked up on me whether it was calls or txts. The doctor will meet with you multiple times after surgery all the way up to a year just to check on your healing. I'm very grateful to have had Dr. Phi work with me and definitely recommend him and his team. If you are looking for a doctor who's going to make sure you are safe and give you a more natural look, he is the best choice. Thank you to the whole team."
- J.C. /
Google /
Aug 01, 2023
"Happy patient here! Dr. Phi did an incredible job on my breast and nose! 10/10 recommend to every person out there looking for natural results!"
- P.L. /
Yelp /
Jul 28, 2023
Previous
Next
SmartLipo is not a weight loss system. You will see a noticeable reduction in the fatty areas that don't respond well to diet and exercise; however, it is imperative that you do not rely solely on the procedure for weight loss or weight maintenance. If you are eligible to undergo traditional liposuction, you are likely an ideal candidate for SmartLipo as well. Those who may attain the best, longest-lasting results from SmartLipo are those who:
Are in great overall health
Are within 25 pounds of their ideal body weight
Have realistic expectations
Have a healthy diet and exercise routine
SmartLipo, like regular liposuction, still requires the use of a cannula (fat cell-suctioning device) and incisions. However, because of the laser lipolysis technology, both the incisions and cannula are much smaller than the alternative. During the procedure, Dr. Phi will pass the handheld laser device back and forth under the skin. As the fat cells are targeted by the laser, they will begin to swell and liquefy. Dr. Phi will then remove the liquefied fat cells via the cannula. Fat cells that may be left behind are typically absorbed by the body without issue. In addition to fat cell elimination, the laser technology stimulates collagen production, which will help to tighten and tone the skin following the surgery.
SmartLipo procedures are minimally invasive, but will nonetheless be performed in an accredited surgical facility. The anesthesia used for your procedure will vary depending on the area to be treated. The procedure typically lasts about an hour per treatment area. Following surgery, you can expect some swelling, bruising, and discomfort. These symptoms are normal and are likely to subside over the coming weeks with optimum results and healing noticeable at 6 weeks post-procedure. The stimulation of collagen production will help your body heal and tighten the skin around the treated area.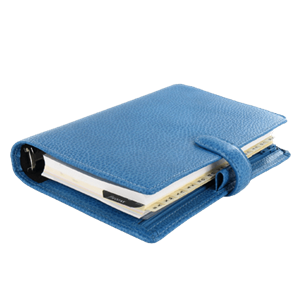 With SmartLipo, you can receive the results you deserve without the recovery period involved in traditional liposuction. If you have been working hard to lose weight in stubborn problems areas such as the lower tummy, hips, and thighs to no avail, SmartLipo just might be the answer you seek. At MIA Plastic Surgery, we meet with you to discuss your concerns and aesthetic goals before recommending a plastic surgery procedure. We believe that high-quality, individualized care is always the answer to amplifying your natural beauty. If you would like to schedule a consultation with our talented plastic surgeon, we invite you to give our office a call today.
Related Procedures