SculpSure® is a revolutionary laser lipolysis system designed to reduce stubborn pockets of fat in diet- and exercise-resistant areas such as the abdomen and love handles. The hyperthermic laser technology targets and destroys stubborn fat pockets, helping you to achieve a slimmer appearance without surgery or a lengthy recovery period. The SculpSure system typically yields results in the weeks following one 25-minute session in our office. Talented plastic surgeon Dr. Phi Nguyen at MIA Plastic Surgery in Houston, TX is proud to offer SculpSure technology as an answer to the minimally invasive treatment of unwanted and unsightly body fat.
Our well-trained staff will tell you the risks and rewards of the SculpSure procedure during your consultation in our office. Though SculpSure is considered safe and effective for healthy individuals of any skin type or skin tone, it is important to us that your cosmetic healthcare is personalized, safe, and beneficial. Ideal candidates for the SculpSure procedure:
Are interested in liposuction, but do not want incisions or scars
Are in good overall health and do not smoke
Prefer a fat-targeting procedure that will not require a lengthy recovery period
Have problem areas such as the "love handles" that are not responsive to diet and exercise
The SculpSure laser lipolysis procedure will be performed at MIA Plastic Surgery by Dr. Phi. The treatment will take about 25 minutes to complete. Dr. Phi will pass the handpiece slowly over the areas needing treatment, focusing on up to four problem areas. During the procedure, the laser technology will heat up the fat cells but this will not feel hot to your skin. Since the procedure is minimally invasive and does not require incisions, you can expect to feel close to normal following SculpSure and can return to regular activities immediately, but strenuous activity is not recommended for at least 48 hours.
Unlike traditional liposuction techniques, no incisions will be needed to perform the SculpSure laser lipolysis procedure. Patients can expect a truly minimum invasive treatment in the comfort of our MIA Plastic Surgery facility. You can expect to begin seeing results in about 6 weeks, with most patients reporting maximum results at 12 weeks. During this time, your body will begin breaking down the damaged fat cells and absorbing them, or purging them from your body. While SculpSure has proven to reduce fat cells by over 20%, it may not yield as dramatic of results as traditional liposuction.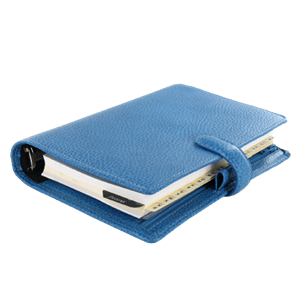 Have you exercised and changed your diet, but still have problem areas that seem unresponsive to your efforts? Do you suffer from a lack of self-confidence and self-esteem as the result of these problem areas? Does your busy and active lifestyle make it difficult to fathom a cosmetic procedure that will require a recovery period or downtime? If you answered yes to any of these questions, we invite you to give MIA Plastic Surgery a call today. A consultation with Dr. Phi will help determine your eligibility for the SculpSure laser lipolysis treatment and help you on your way toward sculpting your brand new self-confidence.
Related Procedures