If you are bothered by how your skin looks because of dark spots, fine lines, or sun damage, MIA Plastic Surgery can offer you a skin consultation at our Houston, TX office to see if you could benefit from intense pulsed light therapy (IPL). An IPL photofacial is a treatment that rejuvenates the skin for adults with wrinkles and hyperpigmentation problems on their face and neck. IPL may not be an invasive procedure, but it can be very effective and produce amazing results. Plastic surgeon Dr. Phi P. Nguyen sends intense wavelengths of light that warm the skin just enough to set off the natural regeneration process and boost collagen production. As the added nutrients take effect, you should see healthier skin with a more even skin tone and decreased spots of pigmentation.
An IPL photofacial works deep within the layers of your skin to treat many of your blemishes (especially sun spots and brown lesions) with little or no recovery needed. Ideal candidates for an IPL photofacial at MIA Plastic Surgery may have several problems with their skin, including sun damage, rosacea, hyperpigmentation (brown spots), wrinkles, rough texture, large pores, flushing, freckles, age and sun spots, or spider veins. Dr. Phi P. Nguyen will assess your skin to see if you are a candidate for an IPL photofacial during your private consultation.
Reviews
"Dr.PHI NGUYÊN is my angel sent from God.The Best Surgeon in the world. He is amazing. Very knowledgeable. Dr PHI is the Best of the Best Dr Plastic surgery in Houston TX . His medical team and office staff are amazing ,Friendly and helpful. You saved my life . Thank you Dr Phi ."
- K. /
Healthgrades /
May 21, 2018
"The staff is amazing, especially Amber! Dr.Phi made me feel so comfortable and, they made sure I was confident in my decision prior to my Breast Augmentation. Deciding on a size was very difficult for me because I wanted to make sure it was the right choice and I love that they were there for me 100% of the way. I absolutely love my new look and am beyond happy with my results. Dr. Phi is truly an artist. I'm so thankful we chose him for my procedure and I highly recommend him to all my friends and family."
- W.W. /
Google /
Sep 26, 2019
"I am absolutely in love with MIA Plastic Surgery!!!! Doctor Nquyen is the best in the business. He and his staff are awesome!! His work is impeccable and I will never put my surgical needs in anyone else's hands. Dr. Nquyen got my body right! My breast are beautiful and not to mention he and his staff have been here for me every step of the way. I have had a great experience with MIA Plastic Surgery and I am forever a patient. Thank you MIA for putting me first and taking the time to not only listen to me but to educate me as well. I am forever grateful!"
- K.W. /
Google /
Jun 04, 2022
"I love Mia Plastic!!! Dr Phi and his team are AMAZING , Very grateful."
- A.P. /
Facebook /
Feb 16, 2022
"Dr. Phi Nguyen is an amazing caring doctor. He did my Lipo and tummy tuck. The team he has is amazing as well. Very attentive and caring. They all knew I was afraid to do this surgery and pretty much held my hand every step of the way. Autumn, Livi, and Doctor Phi made the process of having this done a great experience. Thank you all so very much. Will be trying to post pictures really soon."
- N.J. /
Facebook /
Jan 12, 2022
Previous
Next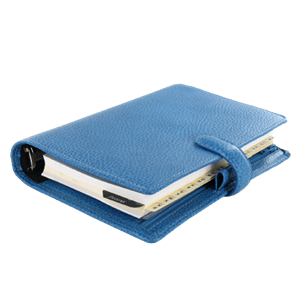 A photofacial is done at our Houston, TX office in about 20 – 30 minutes, if performed alone, in one of our minor procedure rooms. To start the process, the technician will clean and dry the skin to be treated before covering your eyes with shields. The photofacial is administered with a handheld device that will be passed over the skin emitting pulses of laser energy. While most patients will feel some discomfort during the photofacial, it is generally tolerable for the quick treatment time. After the treatment, your skin will be slightly pink and swollen for several hours.
There is no recovery period suggested with an IPL photofacial — you will simply leave your appointment with your skin a little red and inflamed. This will go away on its own in about a day, but it can be masked with makeup, if you want. MIA Plastic Surgery recommends patients use a healing ointment on the skin to minimize irritation and speed healing. It also helps to take an anti-inflammatory medication to help ease swelling. After several days, the irregularities that rested under the skin will come to the surface of the complexion and then begin to flake off. It's crucial to keep your skin protected from the sun at all times after receiving an IPL photofacial and to not pick at your skin while it heals. While you should see visible results after the first session, your skin will get the best results after several photofacial sessions. Dr. Phi P. Nguyen recommends approximately 3 – 6 treatments scheduled about once a month at MIA Plastic Surgery.
You probably didn't worry too much about your skin when you had clear skin, but now that environmental damage, including wrinkles, brown spots, and other problems are developing, you may be interested in treatments that correct your appearance. We invite you to learn more about photofacial treatments by calling our Houston, TX office and scheduling a skin examination with Dr. Phi P. Nguyen. With these specialized treatments at MIA Plastic Surgery, we can go deep within the layers of damaged skin to help create a youthful glow and a smooth complexion.
Related Procedures