The minimally invasive, nonsurgical Pellevé skin tightening procedure improves the overall elasticity of skin on both the body and face. This innovative technology uses radiofrequency to deliver energy to the skin, causing reactionary heat to stimulate the growth of collagen beneath the skin's surface. The increased growth of collagen will in turn smooth and firm the skin around the treated area. Experienced plastic surgeon Dr. Phi Nguyen is proud to offer this exciting skin tightening procedure at his privately owned MIA Plastic Surgery facility in Houston, TX. If you are considering a lift-type cosmetic surgery but are turned off at the possibility of a lengthy recovery process, you may benefit from the Pellevé skin tightening system.
Skin Tightening Reviews
"Such good service! Treated just like family and beautiful skin was the cherry on top!!!! These ladies know how to care for your skin and but your soul as well!!!!!!! Come here right away!!!! For every occasion I received the derma plane, a Hydra facial and pellefirm for skin tightening! Love these ladies!"
- H.L. /
Google /
Apr 06, 2017
Previous
Next
Surgical skin tightening, or "lift" procedures like facelifts, remain the most effective way to minimize sagging, loose skin, but favorable results have been produced with Pellevé skin tightening system for those who do not wish to undergo a surgical procedure. If you qualify for a traditional skin tightening surgery, you are likely an ideal candidate for Pellevé. You fall into the category of an ideal Pellevé candidate if you:
Are in good overall health
Have reached your goal weight
Have moderate skin laxity on the face or body
Have wrinkles or skin sagging on the face or body
To begin the procedure, your face will be thoroughly cleansed to remove makeup, dirt, or oil. Anesthesia options can be given upon your request, but it has been reported that the mild discomfort associated with the skin tightening procedure is tolerable. Dr. Phi will then begin the treatment by using the handpiece to target the problem area. The procedure can take 30 – 90 minutes depending on where it is being utilized. The radiofrequency emitted by the handpiece causes the body's natural healing properties to ignite to produce collagen, which will tighten and firm the skin on and around the treatment area.
You will be observed in our recovery area for a short period of time following your skin tightening procedure. Once it has been determined that you are safe to leave, you may return to your daily activities. Due to the nature of the procedure, you will not need to modify your lifestyle or exercise routine after treatment. Dr. Phi will provide you with instructions for caring for the treatment site, and discuss follow-up appointments and sessions. As the collagen stimulation and growth is a gradual process, you can expect to see the full results of your treatment within 2 – 6 months of the procedure.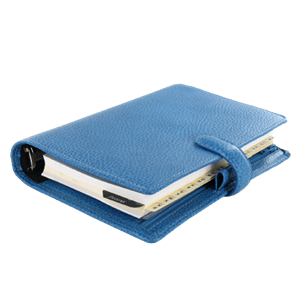 Dr. Phi and the skilled MIA Plastic Surgery staff strongly believe that less is more when it comes to plastic surgery. It is their desire to provide you with the personalized aesthetic care that you deserve with the opportunity to choose a less invasive option. At times, Pellevé skin tightening replaces the need for lifting surgeries in individuals who are willing to see gradual results. If you feel that you are a candidate for the Pellevé skin tightening procedure or would like to gather more information, give us a call today to set up your consultation. We look forward to meeting with you.
Related Procedures