About Laser Tattoo Removal
There are many reasons why individuals may decide they no longer want a tattoo. Maybe it represents a painful memory. Maybe it has faded over time, or it simply no longer represents who you are. Whatever the reason, advances in tattoo removal technology have made it possible to lighten and potentially remove the undesired tattoo altogether. At MIA Plastic Surgery in Houston, TX, our talented plastic surgeon Dr. Phi Nguyen performs tattoo removal with the sophisticated PicoSure tattoo removal system. This laser energy device is known to yield better results than other tattoo removal systems and may require fewer treatments for success than traditional tattoo removal procedures.
Reviews
"Dr.PHI NGUYÊN is my angel sent from God.The Best Surgeon in the world. He is amazing. Very knowledgeable. Dr PHI is the Best of the Best Dr Plastic surgery in Houston TX . His medical team and office staff are amazing ,Friendly and helpful. You saved my life . Thank you Dr Phi ."
- K. /
Healthgrades /
May 21, 2018
"The staff is amazing, especially Amber! Dr.Phi made me feel so comfortable and, they made sure I was confident in my decision prior to my Breast Augmentation. Deciding on a size was very difficult for me because I wanted to make sure it was the right choice and I love that they were there for me 100% of the way. I absolutely love my new look and am beyond happy with my results. Dr. Phi is truly an artist. I'm so thankful we chose him for my procedure and I highly recommend him to all my friends and family."
- W.W. /
Google /
Sep 26, 2019
"Dr. Phi is amazing. The whole team was very professional and attentive throughout the whole process from start to finish. They are very personable and make you feel comfortable and safe. I Can say that I am very happy with my results and I'm only 3 months post op. Surgery has risks and it can be scary but they will hold your hand through the whole process which is so important. The first few days after surgery were the toughest but the team constantly checked up on me whether it was calls or txts. The doctor will meet with you multiple times after surgery all the way up to a year just to check on your healing. I'm very grateful to have had Dr. Phi work with me and definitely recommend him and his team. If you are looking for a doctor who's going to make sure you are safe and give you a more natural look, he is the best choice. Thank you to the whole team."
- J.C. /
Google /
Aug 01, 2023
"Happy patient here! Dr. Phi did an incredible job on my breast and nose! 10/10 recommend to every person out there looking for natural results!"
- P.L. /
Yelp /
Jul 28, 2023
"The MIA plastic surgery team is the best! I would highly recommend if you are looking to do any cosmetic surgery. They have been there for me every step of the way. From consultation to surgery to checkups they have gone above and beyond expectations. Dr. Nguyen is highly professional and very comforting with anything you are deciding to have done. I am so happy with my results and will definitely be back if I decide to have any other procedures done!"
- S.G. /
Google /
Jul 07, 2023
Previous
Next
There are several factors which may increase the success of your laser tattoo removal. Ideal candidates for this procedure:
Have strong immune systems. A strong immune system inhibits the body's ability to dispose of the broken down ink properties.
Are in good overall health. Not smoking and eating a well-balanced diet aid the body's immune system in functioning at full capacity.
Have strong contrast between the color of the ink and the pigment of their skin. The stronger the contrast, the better the response.
Have tattoos that are several years old. Older tattoos have a tendency to respond better to laser removal treatment.
Once Dr. Phi determines if your skin would be responsive to laser tattoo removal, you will be prepped for the procedure with a thorough cleaning of the treatment area and the application of a numbing cream. Dr. Phi will then pass the handpiece over the surface of the skin as it emits pulsing light and energy (lasers). The treatment time can vary tremendously depending on the size and type of the tattoo being treated. In some circumstances, the tattoo will require a number of treatments before noticeable results occur. This will all be discussed with you during your consultation.
After each treatment, an ointment will be applied to the skin, as well as bandages to keep the treated area protected. You may experience swelling, redness, and sensitivity of the treatment area, much like the discomfort associated with the receipt of a tattoo. You may also feel a sunburned sensation followed by a slight scabbing of the treated skin. It is important to follow aftercare instructions precisely to expedite the healing process. After the site has completed healed, your next treatment session can be scheduled. Sessions typically will not be scheduled less than 4 – 7 weeks of each other.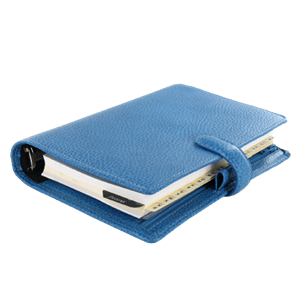 Tattoos can be beautiful and mesmerizing as a reflection of our image and a part of our identity. But when we have a tattoo that we are no longer proud of, the thought of it being a permanent fixture on our body can be a daunting one. At MIA Plastic Surgery, we empathize and want to offer a solution. PicoSure is a successful, innovative tattoo removal system providing positive results to men and women all over the country. If you have a tattoo that you wish to remove or have questions about the removal process, we encourage you to reach out to our staff today. We cannot wait to speak with you.
Related Procedures