Vaginoplasty, at times referred to as vaginal rejuvenation, is the surgical tightening of the vaginal muscles which can become lax over time due to age, childbirth, or genetics. The Diva is our signature tuck, tighten, and tone vaginoplasty procedure. This exclusive, minimally invasive technique allows for maximum results and minimal discomfort as well as a quicker recovery than the normal vaginoplasty surgery. Dr. Phi Nguyen of MIA Plastic Surgery is a talented cosmetic plastic surgeon serving the greater Houston, TX area, specializing in cosmetic surgery of the intimate areas. Women who suffer from a lack of confidence in their sex life typically feel restored after undergoing this procedure.
Reviews
"Dr.PHI NGUYÊN is my angel sent from God.The Best Surgeon in the world. He is amazing. Very knowledgeable. Dr PHI is the Best of the Best Dr Plastic surgery in Houston TX . His medical team and office staff are amazing ,Friendly and helpful. You saved my life . Thank you Dr Phi ."
- K. /
Healthgrades /
May 21, 2018
"The staff is amazing, especially Amber! Dr.Phi made me feel so comfortable and, they made sure I was confident in my decision prior to my Breast Augmentation. Deciding on a size was very difficult for me because I wanted to make sure it was the right choice and I love that they were there for me 100% of the way. I absolutely love my new look and am beyond happy with my results. Dr. Phi is truly an artist. I'm so thankful we chose him for my procedure and I highly recommend him to all my friends and family."
- W.W. /
Google /
Sep 26, 2019
"Dr. Phi is amazing. The whole team was very professional and attentive throughout the whole process from start to finish. They are very personable and make you feel comfortable and safe. I Can say that I am very happy with my results and I'm only 3 months post op. Surgery has risks and it can be scary but they will hold your hand through the whole process which is so important. The first few days after surgery were the toughest but the team constantly checked up on me whether it was calls or txts. The doctor will meet with you multiple times after surgery all the way up to a year just to check on your healing. I'm very grateful to have had Dr. Phi work with me and definitely recommend him and his team. If you are looking for a doctor who's going to make sure you are safe and give you a more natural look, he is the best choice. Thank you to the whole team."
- J.C. /
Google /
Aug 01, 2023
"Happy patient here! Dr. Phi did an incredible job on my breast and nose! 10/10 recommend to every person out there looking for natural results!"
- P.L. /
Yelp /
Jul 28, 2023
"The MIA plastic surgery team is the best! I would highly recommend if you are looking to do any cosmetic surgery. They have been there for me every step of the way. From consultation to surgery to checkups they have gone above and beyond expectations. Dr. Nguyen is highly professional and very comforting with anything you are deciding to have done. I am so happy with my results and will definitely be back if I decide to have any other procedures done!"
- S.G. /
Google /
Jul 07, 2023
Previous
Next
During your consultation with Dr. Phi, we will be able to determine whether or not you are a suitable candidate for The Diva vaginoplasty procedure. Your full medical history, age, and personal goals will be assessed and discussed at this appointment. Women who benefit most from the vaginoplasty procedure:
Suffer from vaginal laxity
Have a naturally large vaginal opening
Feel that their vaginal muscles did not recover after childbirth
Were given an episiotomy during childbirth
Are interested in increasing their sexual satisfaction
Are seeking restored self-confidence and sexuality
The Diva vaginoplasty procedure removes the excess vaginal lining and tightens the surrounding soft tissues and muscles. This procedure is performed under general anesthesia. The surgery will begin with Dr. Phi placing incisions in discreet locations around the vagina and then gently tightening the muscle tissue beneath the skin. In addition, the vaginal opening is then reduced in size by removing some of the vaginal lining (mucosa). If a patient has opted to combine this procedure with a labiaplasty, Dr. Phi will perform that surgery immediately following the vaginoplasty. At the end of the procedure(s), Dr. Phi will carefully suture the incisions for optimum results and minimum scarring.
You can expect a bit of discomfort and tenderness following the surgery. In addition, bruising and swelling are common following a vaginoplasty procedure. It is recommended that you avoid sexual intercourse, tampon use, or excessive exercise for a period of 4 – 6 weeks after the procedure. In most circumstances, you will be able to return to sedentary-type work in about a week with a full return to daily activities at around 3 months. After recovering from the procedure, you can expect a restructured feeling and looking vaginal opening. Some patients report heightened sensitivity and increased friction during sexual intercourse.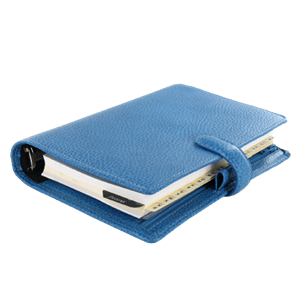 MIA Plastic Surgery in Houston, TX is a privately owned plastic surgery facility staffed by skilled specialists in the field of aesthetic and cosmetic surgery. We specialize in minimally invasive cosmetic surgery of the intimate areas to make you look and feel your best. Dr. Phi and the rest of our MIA team pride themselves on catering to the needs and goals of our patients. It is our sincere desire that you receive personalized, thorough, and compassionate care each time you are in our office. If you feel that you could benefit from our vaginoplasty procedure, The Diva, please give us a call today.
Related Procedures