About Mole and Lesion Removal
Talented plastic surgeon Dr. Phi Nguyen at MIA Plastic Surgery in Houston, TX, is skilled in the removal of unsightly moles and lesions. Cosmetic mole and lesion removal is a technique used to excise moles that are too large, too dark, bumpy, or located in plain sight requiring a more careful procedure for reduced scarring. Before a mole or lesion is removed, you should first be assessed by an accredited dermatologist to ensure that it is benign or noncancerous. During a consultation with Dr. Phi, the location, size, and depth of the mole will be discussed in order to provide necessary insight for a successful removal.
Reviews
"Dr.PHI NGUYÊN is my angel sent from God.The Best Surgeon in the world. He is amazing. Very knowledgeable. Dr PHI is the Best of the Best Dr Plastic surgery in Houston TX . His medical team and office staff are amazing ,Friendly and helpful. You saved my life . Thank you Dr Phi ."
- K. /
Healthgrades /
May 21, 2018
"The staff is amazing, especially Amber! Dr.Phi made me feel so comfortable and, they made sure I was confident in my decision prior to my Breast Augmentation. Deciding on a size was very difficult for me because I wanted to make sure it was the right choice and I love that they were there for me 100% of the way. I absolutely love my new look and am beyond happy with my results. Dr. Phi is truly an artist. I'm so thankful we chose him for my procedure and I highly recommend him to all my friends and family."
- W.W. /
Google /
Sep 26, 2019
"Dr. Phi is amazing. The whole team was very professional and attentive throughout the whole process from start to finish. They are very personable and make you feel comfortable and safe. I Can say that I am very happy with my results and I'm only 3 months post op. Surgery has risks and it can be scary but they will hold your hand through the whole process which is so important. The first few days after surgery were the toughest but the team constantly checked up on me whether it was calls or txts. The doctor will meet with you multiple times after surgery all the way up to a year just to check on your healing. I'm very grateful to have had Dr. Phi work with me and definitely recommend him and his team. If you are looking for a doctor who's going to make sure you are safe and give you a more natural look, he is the best choice. Thank you to the whole team."
- J.C. /
Google /
Aug 01, 2023
"Happy patient here! Dr. Phi did an incredible job on my breast and nose! 10/10 recommend to every person out there looking for natural results!"
- P.L. /
Yelp /
Jul 28, 2023
"The MIA plastic surgery team is the best! I would highly recommend if you are looking to do any cosmetic surgery. They have been there for me every step of the way. From consultation to surgery to checkups they have gone above and beyond expectations. Dr. Nguyen is highly professional and very comforting with anything you are deciding to have done. I am so happy with my results and will definitely be back if I decide to have any other procedures done!"
- S.G. /
Google /
Jul 07, 2023
Previous
Next
In most situations, moles and lesions are not noticeable or irritating. But at times, they can cause irritation, hinder self-confidence, and cause unnecessary concern. Ideal candidates for the cosmetic removal of moles and lesions:
Have a mole or lesion that is causing them emotional or physical discomfort
Have consulted with a dermatologist to ensure the mole or lesion is noncancerous
Have moles or lesions that are large, dark, or raised from the skin
Prefer a removal technique that will leave minimal scarring
Factors including the location, size, and depth of the mole or lesion will be considered to determine the best technique for removal. Moles and lesions that are only skin deep, or flush with the skin's surface, may be eligible for laser removal or a simple skin shaving technique. However, moles and lesions that have grown from deeper within may require excision, which is only a minor surgical procedure. During an excision, Dr. Phi will use local anesthesia to numb the area, cut away the mole or lesion, and then carefully suture the wound closed to ensure optimum results as well as minimal, less noticeable scarring.
This minor cosmetic procedure typically yields positive results and takes only a few minutes to perform. Cosmetic mole removal can typically be performed in our MIA Plastic Surgery office in under an hour utilizing local anesthesia. Mole or lesion excision that required sutures can be expected to cause slight discomfort for a couple of days following the procedure. Most patients report little to no discomfort by the end of the first week. Total healing after this procedure can be expected in approximately two weeks. Healing can be expedited by carefully following wound care instructions given to you by Dr. Phi and MIA staff members following the procedure.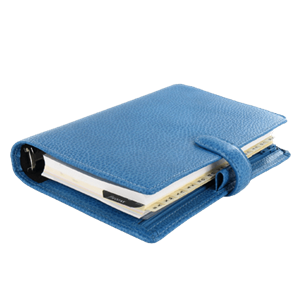 Large, dark, or bumpy moles and lesions found to be benign or noncancerous can be cosmetically removed quickly and efficiently in our MIA Plastic Surgery facility. Upon inspection and discussion with Dr. Phi, you will be informed of your mole removal options and educated on our techniques and their usual outcomes. These procedures typically yield outstanding results with minimal scarring. If you are considering cosmetic mole or lesion removal, we invite you to give MIA Plastic Surgery a call today to say "MOVE OVER" to your moles.
Related Procedures