About Brazilian Butt Lifts
The Brazilian butt lift has become one of the most rapidly growing plastic surgery procedures in the U.S. and is currently in popular demand by both men and women. This butt enhancement surgery offers individuals an autologous way to get a rounder and shapelier buttocks without incorporating the use of an implant. Significant weight loss, aging and gravity, as well as genetics can lead to a flat and unshapely buttocks. Today, a rounder, more voluptuous rear end is desired moreso than ever. Using fat, the Brazilian butt lift adds fullness to the patient's buttocks area to create the right amount of shape. The process is accomplished through a uniquely specialized fat grafting and transfer process which uses liposuction to remove unwanted fat pockets from a targeted place of the body and then transfer and inject it into the backside (rear end). There is an artistic approach to perfecting this body contouring surgery, and with many years of training, experience, and learned skill, Houston, TX plastic surgeon Dr. Phi P. Nguyen is able to garner natural, gorgeous results at MIA Plastic Surgery.
Candidates for the body contouring procedure known as the Brazilian butt lift will be evaluated to confirm they are right for this treatment. First is to ensure there is adequate fat on the body to remove for the transfer process. If you have a low body weight or have limited fat to remove for the transfer, you unfortunately may not be a good fit for this treatment. Moreover, it is also crucial to have healthy skin laxity. If your skin is loose, sagging, or wrinkled, you may have a need for a surgical butt lift. If you are at a good weight, have the right amount of fat to extract and transfer, and do not want to use an implant, this procedure may be a terrific alternative for you.
Brazilian Butt Lift Reviews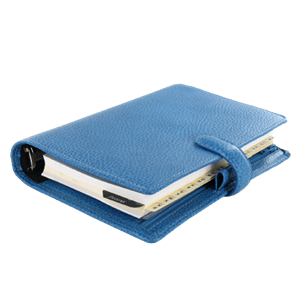 General anesthesia is used for a fat transfer surgery of this nature. It is qualified as an outpatient procedure and usually takes around 2 – 3 hours. This depends on the quantity of fat that is being liposuctioned and reinstated. Liposuction will be performed first to extract fat from targeted locations on the body such as the stomach, hips, and thighs. This method of fat removal is performed at the highest quality and safety so the fat tissue is protected from the open air before it is purified in a closed and sterile centrifuge system. It is during this time viable fat tissue is carefully harvested and put into syringes. Next, the injection phase occurs, with the healthy fat tissue reinstated in a manually layering process with a delicate massage to make certain the surface looks even and smooth. This step is repeated multiple times until the expected size and shape has been achieved.
Following a Brazilian butt lift, individuals will be released home to recover. Keep in mind there are two areas that need to be monitored — both the sections where the fat was liposuctioned and the enhanced area on the buttocks. Both areas will have some overall discomfort and swelling. Patients should try their best to not place additional weight on the buttocks for around 2 weeks following surgery. As soon as the swelling has gone away, the smooth results are accurately visible, but most often results are seen in between 4 – 6 weeks. Your rear end will look curvaceous and shapelier. Even better, the body parts that had liposuction may make the outcome even more dramatic if implemented on the hips or lower back/flanks section. Our patients love their redefined physique!
The Brazilian butt lift procedure is so popular because it allows people the chance to get the round and shapely buttocks they have always wanted. If you are looking to have a better fullness in your buttocks and are looking for natural alternative, we invite you to contact our office, MIA Plastic Surgery, to make an appointment. Patients who do not qualify for this procedure will be glad to learn there are numerous other options to consider that will help you attain your aesthetic goals.
Related Procedures