Butt augmentation surgery can be performed using a variety of techniques. At MIA Plastic Surgery in Houston, TX, we provide butt augmentation utilizing silicone implants. During this type of cosmetic surgery, our talented plastic surgeon Dr. Phi Nguyen will place soft silicone implants into the buttocks, beneath the muscle and on top of the pelvic bone. The result of this procedure is a shapelier and rounder butt. This popular procedure has gained popularity among men and women alike in recent years as a fuller butt has become a symbol of sensuality and sex appeal. During a consultation with Dr. Phi, we can make a quick determination about whether or not a butt augmentation will provide the results you desire.
Reviews
"Dr.PHI NGUYÊN is my angel sent from God.The Best Surgeon in the world. He is amazing. Very knowledgeable. Dr PHI is the Best of the Best Dr Plastic surgery in Houston TX . His medical team and office staff are amazing ,Friendly and helpful. You saved my life . Thank you Dr Phi ."
- K. /
Healthgrades /
May 21, 2018
"The staff is amazing, especially Amber! Dr.Phi made me feel so comfortable and, they made sure I was confident in my decision prior to my Breast Augmentation. Deciding on a size was very difficult for me because I wanted to make sure it was the right choice and I love that they were there for me 100% of the way. I absolutely love my new look and am beyond happy with my results. Dr. Phi is truly an artist. I'm so thankful we chose him for my procedure and I highly recommend him to all my friends and family."
- W.W. /
Google /
Sep 26, 2019
"I am absolutely in love with MIA Plastic Surgery!!!! Doctor Nquyen is the best in the business. He and his staff are awesome!! His work is impeccable and I will never put my surgical needs in anyone else's hands. Dr. Nquyen got my body right! My breast are beautiful and not to mention he and his staff have been here for me every step of the way. I have had a great experience with MIA Plastic Surgery and I am forever a patient. Thank you MIA for putting me first and taking the time to not only listen to me but to educate me as well. I am forever grateful!"
- K.W. /
Google /
Jun 04, 2022
"I love Mia Plastic!!! Dr Phi and his team are AMAZING , Very grateful."
- A.P. /
Facebook /
Feb 16, 2022
"Dr. Phi Nguyen is an amazing caring doctor. He did my Lipo and tummy tuck. The team he has is amazing as well. Very attentive and caring. They all knew I was afraid to do this surgery and pretty much held my hand every step of the way. Autumn, Livi, and Doctor Phi made the process of having this done a great experience. Thank you all so very much. Will be trying to post pictures really soon."
- N.J. /
Facebook /
Jan 12, 2022
Previous
Next
Butt augmentation procedures are effective in helping to improve your confidence as well as to add volume to the buttocks, resulting in a more appealing and curvaceous physique. Dr. Phi will meet with you during your consultation to discuss your goals and your expectations and determine if you are a candidate for this procedure. The best candidates for butt augmentation are those who:
Plan to maintain their current weight
Desire a rounder, fuller, or firmer butt
Are in good overall physical health
Do not smoke
Have a positive attitude and realistic expectations
Your buttock augmentation is a surgical procedure and will be performed in one of the nearby surgical centers where Dr. Phi holds privilege. Prior to the surgery, you will receive intravenous sedation or general anesthesia to ensure your comfort throughout the surgery. To begin the augmentation, Dr. Phi will make strategic incisions typically in the gluteal crease. He will carefully insert the silicone implants through these incisions, being mindful of their placement and symmetry. After the implants are placed, the incisions will be closed with layered sutures inside and outside of the buttock tissue.
Immediately following your butt augmentation procedure, you should expect limited mobility. For the first 24 hours, you will likely be instructed to remain in bed, wearing compression garments. You will also be instructed to lay on your side while sleeping for about three days. You will be permitted to walk around on the second postoperative day, though you may find it to be a bit uncomfortable. This is common and will subside within a matter of days. During this recovery period, pain medication will likely be prescribed to address the discomfort. For optimum results and expedited recovery, pay very close attention to the aftercare instructions provided to you by Dr. Phi and the MIA Plastic Surgery staff.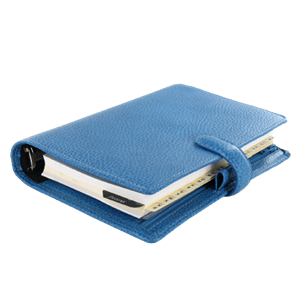 There are a number of reasons that women and men all over the world choose butt augmentation to improve their overall appearance. Whether age, weight loss, weight gain, or genetics are to blame for your dissatisfaction with your buttocks, MIA Plastic Surgery can help. Our staff and Dr. Phi are skilled in cosmetic and aesthetic improvements of the face, body, and intimate areas. We are dedicated to helping you achieve your personal aesthetic goals and understand the gravity of your decision to trust us. If you feel your confidence could benefit from a fuller, more curvaceous backside, pick up the phone and give us a ring — you won't regret it.
Related Procedures