Dermaplaning is a popular cosmetic procedure and facial rejuvenation technique that smoothes and softens the surface of the skin, removing dead skin cells and fine facial hair for a more appealing appearance. This procedure is performed with a 10 gauge surgical scalpel and with careful and controlled scraping techniques. Your dermaplaning procedure will be completed by a skilled aesthetician at our MIA Plastic Surgery facility in Houston, TX. Dermaplaning is popular among actresses all over the world for its minimal invasiveness and maximum ability to provide smoother, younger-looking skin quickly and efficiently.
Reviews
"Dr.PHI NGUYÊN is my angel sent from God.The Best Surgeon in the world. He is amazing. Very knowledgeable. Dr PHI is the Best of the Best Dr Plastic surgery in Houston TX . His medical team and office staff are amazing ,Friendly and helpful. You saved my life . Thank you Dr Phi ."
- K. /
Healthgrades /
May 21, 2018
"The staff is amazing, especially Amber! Dr.Phi made me feel so comfortable and, they made sure I was confident in my decision prior to my Breast Augmentation. Deciding on a size was very difficult for me because I wanted to make sure it was the right choice and I love that they were there for me 100% of the way. I absolutely love my new look and am beyond happy with my results. Dr. Phi is truly an artist. I'm so thankful we chose him for my procedure and I highly recommend him to all my friends and family."
- W.W. /
Google /
Sep 26, 2019
"Reconstructive breast surgery. Dr. Phi Nguyen is simply amazing! Such talent is rarely seen.Not just extremely knowledgeable and gifted, he listens, and lovingly takes care of his patients.There's nobody like him in Houston or elsewhere!He's on top of everything new and innovative, he is kind, caring, and really cares. Best surgeon ever!!If you really want to be the most beautiful, natural you, go see Dr. Phi."
- V.A. /
Yelp /
Nov 09, 2023
"Dr. Phi is amazing. The whole team was very professional and attentive throughout the whole process from start to finish. They are very personable and make you feel comfortable and safe. I Can say that I am very happy with my results and I'm only 3 months post op. Surgery has risks and it can be scary but they will hold your hand through the whole process which is so important. The first few days after surgery were the toughest but the team constantly checked up on me whether it was calls or txts. The doctor will meet with you multiple times after surgery all the way up to a year just to check on your healing. I'm very grateful to have had Dr. Phi work with me and definitely recommend him and his team. If you are looking for a doctor who's going to make sure you are safe and give you a more natural look, he is the best choice. Thank you to the whole team."
- J.C. /
Google /
Aug 01, 2023
"Happy patient here! Dr. Phi did an incredible job on my breast and nose! 10/10 recommend to every person out there looking for natural results!"
- P.L. /
Yelp /
Jul 28, 2023
Previous
Next
This facial rejuvenation technique is considered relatively safe and effective for most skin types and skin pigments. Patients suffering from severe acne should discuss the benefits and risks in detail beforehand. Those who will benefit most from the dermaplaning procedure:
Are seeking an alternative to chemical peels and microdermabrasion
Have fine facial hair
Have sensitive skin
Are suffering from rosacea
Have superficial hyperpigmentation
Though it is considered a safe skin treatment technique, dermaplaning is typically performed in an accredited surgical facility as an outpatient procedure. In some situations, a numbing cream will be applied to the skin to help reduce redness and discomfort that could result as a side effect of the procedure. The treatment could vary in expected completion time depending on a number of factors. The average dermaplaning procedure takes around 2 hours to complete, with small spot treatments taking considerably less time. Details about your specific dermaplaning treatment will be discussed with you at an appointment preceding your scheduled procedure.
In the hours following your dermaplaning session, you may find that your face is a bit red and swollen. These are normal side effects and will begin to subside in a matter of days. It is not uncommon for scabbing to occur as the skin heals. You will be instructed to refrain from exposure to the sun as the newly revealed skin will be very sensitive. Expect near immediate results since dermaplaning reveals softer, smoother skin instantaneously. In the interest of protecting your new skin tone, we will discuss a recommended skincare routine with you. It is our understanding that results may be longer lasting with a healthier skincare regimen.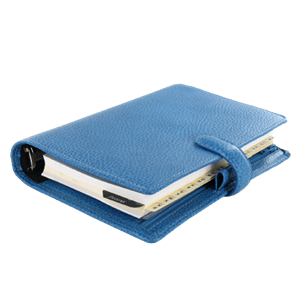 MIA Plastic Surgery provides high-quality, top-notch cosmetic care to the greater Houston, TX area. Utilizing innovative techniques, state-of-the-art technology, and the most advanced equipment available to the industry, our staff provides maximum results in a minimal fashion. Dermaplaning, a popular cosmetic procedure proven to smooth and soften your skin, is a highly effective technique that can help accentuate your natural beauty. If you would like to find out more about this cosmetic procedure or you are ready to schedule your consultation with our aesthetician Katy, give our front office a call today.
Related Procedures