Dermabrasion is a cosmetic surgery treatment used to improve the look of scarred skin. Using specialized facial surgical tools, the top layer of your damaged skin will be sanded away. This will cause new skin to begin to grow in its place, revealing a much clearer and smoother complexion. This process of injuring the skin and essentially forcing itself to heal may sound uncomfortable and intimidating, but we assure you that it is quite common and very effective. Dr. Phi Nguyen of MIA Plastic Surgery performs dermabrasion for the greater Houston, TX area with outstanding results on those who are left with severe scarring following a battle with acne.
Reviews
"Dr.PHI NGUYÊN is my angel sent from God.The Best Surgeon in the world. He is amazing. Very knowledgeable. Dr PHI is the Best of the Best Dr Plastic surgery in Houston TX . His medical team and office staff are amazing ,Friendly and helpful. You saved my life . Thank you Dr Phi ."
- K. /
Healthgrades /
May 21, 2018
"The staff is amazing, especially Amber! Dr.Phi made me feel so comfortable and, they made sure I was confident in my decision prior to my Breast Augmentation. Deciding on a size was very difficult for me because I wanted to make sure it was the right choice and I love that they were there for me 100% of the way. I absolutely love my new look and am beyond happy with my results. Dr. Phi is truly an artist. I'm so thankful we chose him for my procedure and I highly recommend him to all my friends and family."
- W.W. /
Google /
Sep 26, 2019
"I am absolutely in love with MIA Plastic Surgery!!!! Doctor Nquyen is the best in the business. He and his staff are awesome!! His work is impeccable and I will never put my surgical needs in anyone else's hands. Dr. Nquyen got my body right! My breast are beautiful and not to mention he and his staff have been here for me every step of the way. I have had a great experience with MIA Plastic Surgery and I am forever a patient. Thank you MIA for putting me first and taking the time to not only listen to me but to educate me as well. I am forever grateful!"
- K.W. /
Google /
Jun 04, 2022
"I love Mia Plastic!!! Dr Phi and his team are AMAZING , Very grateful."
- A.P. /
Facebook /
Feb 16, 2022
"Dr. Phi Nguyen is an amazing caring doctor. He did my Lipo and tummy tuck. The team he has is amazing as well. Very attentive and caring. They all knew I was afraid to do this surgery and pretty much held my hand every step of the way. Autumn, Livi, and Doctor Phi made the process of having this done a great experience. Thank you all so very much. Will be trying to post pictures really soon."
- N.J. /
Facebook /
Jan 12, 2022
Previous
Next
This procedure is safe and effective in men and women of all ages. However, factors such as skin type, tone, and medical history will be taken into account before it is recommended. It has been found that individuals with darker skin tones do not respond well to dermabrasion treatment. In addition, individuals with sensitive skin, skin allergies, or who suffer from frequent cold sores and fever blisters may not be candidates for this procedure. It is also important to note that though the procedure is often performed to heal the face of acne scars, it is not recommended that this treatment is performed during an acne flare up.
Prior to the dermabrasion procedure, the skin will be prepped with a special cooling agent, a local anesthetic, and possibly ice packs. These items work together to harden the surface of the skin, aiding in the success of the dermabrasion. Next, Dr. Phi will firmly grip the skin, stretching it slightly to optimize results. Using special dermabrasion tools, the scarred skin will be scraped away, sometimes to the dermal layer depending on the severity of the scarring. Immediately following the procedure, an ointment will be applied to the skin. This will help to ward off infection as well as to expedite the healing process.
Dermabrasion results vary person to person. Factors for success include the severity of the scarring, skin tone, and how well aftercare instructions were followed. Those treated for minor scarring are often able to return to their normal daily activities in a few days, while others may require up to two weeks for the redness and swelling to decrease. Dr. Phi may prescribe an antiviral medication following your procedure to prevent infection. In any event, you will be given detailed aftercare instructions. It is imperative that you follow them closely to increase your chances of a successful and fast recovery. You will be seen for multiple follow-up visits in the weeks following the dermabrasion procedure as Dr. Phi will monitor your healing.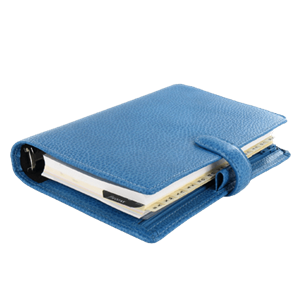 Have you suffered from a difficult battle with acne? Now that it has cleared up, are you feeling self-conscious about the scars that were left behind? At MIA Plastic Surgery, we believe in enhancing your natural beauty to optimize your self-confidence. With dermabrasion, we can treat your acne scars to reveal smoother skin. At a consultation with Dr. Phi, you can expect to receive a thorough understanding of the dermabrasion process as well as a thorough examination to determine if you would be an ideal candidate. To get started down the path toward clearer skin, give our office a call today.
Related Procedures