Offering only the best in chemical peel aesthetic treatments, we provide our patients with multiple options for a individualized chemical solution (such as glycolic, salic, lactic, and Trichloreacetic acids) for healthier, more radiant skin on the face. At our Houston, TX office, plastic surgeon Dr. Phi P. Nguyen helps decrease skin flaws including wrinkles, fine lines, scars, uneven patches, hyperpigmentation issues, and more. Chemical peels clear away damaged, dead skin cells using a specially selected solution on your skin, which causes the surface layer to peel off. As your skin heals and begins to rejuvenate and repair itself, you should see a clearer, smoother complexion. A chemical peel facial is a noninvasive technique to make your skin bright, and is used for the both the face, neck, and décollatage.
Variations of Chemical Peels
At our office, we provide chemical peels in various levels (light, medium, and deep chemical peels) to fit our patient's skincare goals.
Light peels: You can have a light chemical peel on your lunch break and get back to your day. This strength of peel will remove the top layers of skin (the epidermis), giving your complexion a brighter appearance and softer texture. We usually suggest that you get a light treatment around once a month for ideal results.
Medium-depth peels: This strength of chemical peel penetrates deeper into your skin, and you will generally prefer to do this level of facial rejuvenation treatment over a long weekend. You may also prefer to prepare yourself for more discomfort during and around an hour after chemical peel. Medium-depth peels are best for patients who have significant damage to their skin, such as deeper wrinkles and darker pigmentation issues to correct.
Deep peels: The most advanced of the three types of chemical peels is the deep peel treatment, and it will require the most recovery time. This is an aggressive cosmetic treatment that could leave your face swollen, peeling, and itchy for several weeks. Patients who receive a deep peel typically have dark age spots, sun-damaged skin, significant acne scars, or deep-seated scars. Since this strength of peel is typically unpleasant to receive without some sort of numbing agent, we may provide you with mild anesthesia prior to your procedure.
Vi peels: The Vi Peel (Vitality Institute) is a very powerful, medical-grade chemical peel commonly used for the treatment of acne and acne scarring. This chemical peel is also employed to treat fine lines and wrinkles, age and sun spots, as well as a number of skin irritations.
Seeking the suggestions of an aesthetic professional is the first step in the journey to healthier skin. Patients with paler skin make the best candidates for a chemical peel procedure, but we can assess your skin in a consultation in our office. We will also need to know about your medical background before selecting a chemical peel treatment for ideal results. Chemical peel candidates of both genders typically have noticeable problems in their skin, like scars, rough patches, hyperpigmentation, flaky skin, sun spots, fine lines, wrinkles, and much more. According to the tone of your skin, we will choose multiple types of chemical peels to fit your goals.
Reviews
"Dr.PHI NGUYÊN is my angel sent from God.The Best Surgeon in the world. He is amazing. Very knowledgeable. Dr PHI is the Best of the Best Dr Plastic surgery in Houston TX . His medical team and office staff are amazing ,Friendly and helpful. You saved my life . Thank you Dr Phi ."
- K. /
Healthgrades /
May 21, 2018
"The staff is amazing, especially Amber! Dr.Phi made me feel so comfortable and, they made sure I was confident in my decision prior to my Breast Augmentation. Deciding on a size was very difficult for me because I wanted to make sure it was the right choice and I love that they were there for me 100% of the way. I absolutely love my new look and am beyond happy with my results. Dr. Phi is truly an artist. I'm so thankful we chose him for my procedure and I highly recommend him to all my friends and family."
- W.W. /
Google /
Sep 26, 2019
"I am absolutely in love with MIA Plastic Surgery!!!! Doctor Nquyen is the best in the business. He and his staff are awesome!! His work is impeccable and I will never put my surgical needs in anyone else's hands. Dr. Nquyen got my body right! My breast are beautiful and not to mention he and his staff have been here for me every step of the way. I have had a great experience with MIA Plastic Surgery and I am forever a patient. Thank you MIA for putting me first and taking the time to not only listen to me but to educate me as well. I am forever grateful!"
- K.W. /
Google /
Jun 04, 2022
"I love Mia Plastic!!! Dr Phi and his team are AMAZING , Very grateful."
- A.P. /
Facebook /
Feb 16, 2022
"Dr. Phi Nguyen is an amazing caring doctor. He did my Lipo and tummy tuck. The team he has is amazing as well. Very attentive and caring. They all knew I was afraid to do this surgery and pretty much held my hand every step of the way. Autumn, Livi, and Doctor Phi made the process of having this done a great experience. Thank you all so very much. Will be trying to post pictures really soon."
- N.J. /
Facebook /
Jan 12, 2022
Previous
Next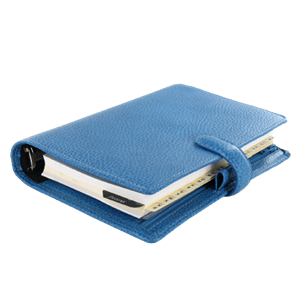 At your chemical peel appointment in our office, we will have you lying down in a relaxed position to administer your procedure. We will make sure your skin in cleansed before administering the customized solution to your treatment areas. We will massage the solution onto your face and let it set for a specific amount of time, which will be determined in your treatment planning session. Finally, we will clean the solution off your face and apply a neutralizing agent to the skin. You are encouraged to bring a light sunscreen or a hat to wear outside after the procedure to protect from environmental exposure.
Depending on the level of the peel you choose, you can expect the face to itch and peel from a few days to a couple weeks. We will talk about methods to care for your skin during your consultation. Please keep in mind that no matter how much your skin itches during the post-treatment process, it is never helpful to pick the skin off. You could cause scarring to your delicate skin.
Even if you know nothing about professional facial treatments, we will help you choose the ideal procedure for your goals. Your newly renewed skin will thank you by looking amazingly healthy and silky. Call our friendly patient coordinator at our office to get your skin examination today for a chemical peel treatment.
Related Procedures