About Breast Reduction Surgery
Abnormally large breasts can cause social, functional, and physical issues for women. In addition, uneven and very large breasts can create insecurity and self-confidence issues and embarrassment, as well as neck and back pain. Dr. Phi P. Nguyen is a Houston, TX plastic surgeon who continues to help countless women get back their confidence and resume a worthwhile lifestyle through surgical reduction of the breasts. This aesthetic surgery at MIA Plastic Surgery reduces excess breast fat and skin, as well as unhealthy tissue to redefine and reshape the breasts to a more normal size. Breast reduction surgery also reshapes the size of the nipple areola area and repositions them so they are symmetric with the new breast size. In many cases, a breast lift is also incorporated to produce a tighter and younger-looking appearance.
If you are challenged with large, heavy breasts that create obstacles in your daily life, cosmetic breast reduction may be a good option to get the silhouette you wish for. This surgery is helpful for women who experience stress and emotional anxiety or find it difficult to lead an active life because of the weight of their breasts. Also, if you deal with ongoing skin rashes or irritations as well as back or neck pain, this surgery can eliminate many of these annoyances. It is important patients are at a normal weight, and find a trained surgeon who understands their desired outcome and has the aptitude to produce a pleasing and natural appearance.
Breast Reduction Reviews
"Best Plastic Surgery Experience – I recently had male breast reduction with Dr. Nguyen, and I am extremely satisfied. I was very apprehensive at first, but his entire staff made my experience more comfortable. I would highly recommend Dr. Nguyen to anyone that is considering plastic surgery. I would like to also note that Dr. Nguyen's practice has moved to the following address:Phi P. Nguyen, M.D.Victoria Cosmetic Surgery Center6156 Richmond AvenueHouston, Texas 77057(713) 781-7999Thank you once again, Dr. Nguyen!Respectfully,Sebastian Valmont"
- S. /
Citysearch /
Dec 07, 2007
"Wow. I'm one week post-op, having had a lift and breast augmentation. I am absolutely BLOWN AWAY by the attention to detail by Dr.Phi. My incisions are incredibly stitched, the look of my breasts is exceptional, and I cannot stress to you enough how incredible this whole experience has been for me. During my consultation, I cried, I was nervous, I made my boyfriend ask all of the questions because I was too freaked out to even THINK about having an elective/cosmetic procedure. I doubt anyone in the practice believed that I would go home and schedule my surgery. But I did. Dr. Phi is an artist, a man of faith, and passionate about creating natural looking beauty. I liked him instantly, he set me at ease, and he was personable, self-deprecating, and incredibly kind. Livi is exceptional, and Autumn of course made me feel like family. This is by FAR the best decision I have ever made about my appearance! Thank you Dr. Phi!"
- C.R. /
Yelp /
Feb 03, 2021
"I did a breast augmentation with MIA plastic surgery and I am upset that I didn't do it sooner! They made the process so easy and made me feel extremely comfortable. My results are mind blowing. I would recommend them to any and everyone."
- T.R. /
Google /
Nov 07, 2021
Previous
Next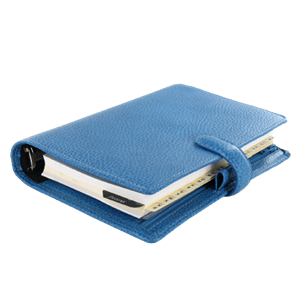 Breast reduction surgery is an outpatient process and is performed with general anesthesia. The timing of surgery is dependent upon various factors, including the complexity of the incision, the overall reduction technique, and finally, how much reduction is required For most patients, liposuction is used for fat and tissue elimination to decrease the breast size. During the private consultation, all of these factors are addressed. The issue surrounding scarring is also scrupulously discussed as it is common for visible scar lines to occur. However, surgical skill and advanced methods have led to a noticeable reduction in the visibility of scarring. Depending on the intricacy of the reduction, either an anchor or a vertical incision will be incorporated. The breast tissue will then be removed, and the existing tissue and skin pulled tight and secured. Nipple and areola repositioning or reduction is also a major factor in a breast reduction surgery. Dr. Phi will prioritize your requests and aesthetic goals while repositioning and resizing your nipples and areolas in a visually appealing, practical manner.
After surgery, you will be observed closely in our comfortable recovery space and then discharged home to begin the healing process. A small, tube-like draining device will most likely be implanted near the surgical site to reduce drainage from swelling and bleeding. A medical sports bra will be put in place for several days that will boost blood flow to the breasts during the initial healing period. Within about a month, the breasts will position themselves and settle and the post-op effects will go away. The vast selection of our patients remark they feel less weight and more reassured. After breast reduction surgery, you can enjoy the clothes you could not wear before and feel enthusiastic with your new figure. Remember, it is mindful to adhere to a healthy lifestyle so the results are not affected in a negative way.
Smaller Breasts, Larger Life
Our staff has worked with countless women to open the doors for them to reclaim their health and enjoy a more engaging life with surgical reduction of the breasts. During your first visit, we will go over all of the options for your aesthetic desires and tailor a custom course of action and treatment plan to fit your needs. Please call our practice to understand more about this life-changing breast reduction surgery.
Related Procedures