About Breast Lift Surgery
Mastopexy (known as a breast lift) is a cosmetic treatment that reshapes the breasts by trimming away excess skin and surgically tightening the leftover skin to result in a firmer, younger appearance. This body contouring surgery is performed for women who have lost breast firmness, size, and shape and who have breast drooping due to pregnancy, weight loss, or aging. Outstanding advancements in breast lift surgery have made this treatment so effective and successful that new stats by the American Society of Plastic Surgeons reveal nearly 70% increase in demand for this surgical treatment since 2000. Dr. Phi P. Nguyen, our Houston, TX plastic surgeon, offers this procedure at MIA Plastic Surgery, implementing the most latest methods and precisely choosing the appropriate technique based upon the level of sag present — always keeping in mind the desired result.
There are women who visit our center desiring to have breast augmentation using implants; however, after a physical exam it is discovered that a cosmetic breast lift surgery is needed and will garner better results. The reason is due to the severity of sagging that is present. Women whose breasts have lost a significant amount of laxity most often need a skin removal and tightening surgery to correct the skin irregularity and bring the breasts to a perkier position. If your nipples point downward and your breasts sag significantly below the creaseline, a lift surgery can improve their appearance. Candidates considering a breast lift ideally will be physically healthy and at a good weight. While additional volume with implants may be wanted, in most cases a surgical lift is all that is needed to add the fullness and shape that is desired.
Reviews
"Dr.PHI NGUYÊN is my angel sent from God.The Best Surgeon in the world. He is amazing. Very knowledgeable. Dr PHI is the Best of the Best Dr Plastic surgery in Houston TX . His medical team and office staff are amazing ,Friendly and helpful. You saved my life . Thank you Dr Phi ."
- K. /
Healthgrades /
May 21, 2018
"The staff is amazing, especially Amber! Dr.Phi made me feel so comfortable and, they made sure I was confident in my decision prior to my Breast Augmentation. Deciding on a size was very difficult for me because I wanted to make sure it was the right choice and I love that they were there for me 100% of the way. I absolutely love my new look and am beyond happy with my results. Dr. Phi is truly an artist. I'm so thankful we chose him for my procedure and I highly recommend him to all my friends and family."
- W.W. /
Google /
Sep 26, 2019
"I am absolutely in love with MIA Plastic Surgery!!!! Doctor Nquyen is the best in the business. He and his staff are awesome!! His work is impeccable and I will never put my surgical needs in anyone else's hands. Dr. Nquyen got my body right! My breast are beautiful and not to mention he and his staff have been here for me every step of the way. I have had a great experience with MIA Plastic Surgery and I am forever a patient. Thank you MIA for putting me first and taking the time to not only listen to me but to educate me as well. I am forever grateful!"
- K.W. /
Google /
Jun 04, 2022
"I love Mia Plastic!!! Dr Phi and his team are AMAZING , Very grateful."
- A.P. /
Facebook /
Feb 16, 2022
"Dr. Phi Nguyen is an amazing caring doctor. He did my Lipo and tummy tuck. The team he has is amazing as well. Very attentive and caring. They all knew I was afraid to do this surgery and pretty much held my hand every step of the way. Autumn, Livi, and Doctor Phi made the process of having this done a great experience. Thank you all so very much. Will be trying to post pictures really soon."
- N.J. /
Facebook /
Jan 12, 2022
Previous
Next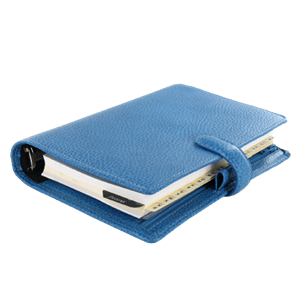 Breast lift surgery takes usually 2 – 4 hours and is performed while the patient is under general anesthesia. The timeframe for this treatment depends on the nature of breast size and sagging present. The method used for a breast lift generally falls around two categories — this is based on the nature of the incision. The anchor technique (inverted-T) and the vertical incisions are the most used incision types. The incision is first completed, then any loose and excess skin is excised along with breast tissue and fat that is not wanted. After this process, the skin is pulled tight and the breasts are positioned higher and lifted so they look tighter, younger, and healthy. In many cases, the size and shape of the areola is reconstructed and reduced to match the new placement and shape of the breast. At this point, an implant or a fat transfer can be inserted in the breast if this was agreed upon ahead of surgery. If a breast lift is the only procedure being performed and if size and shape are a concern, augmentation surgery with implants can be done at a later date.
Recovery for any type of breast lift is more lengthy than a surgery with implants only. After surgery, patients are to wear a support bra to reduce swelling. In addition, a thin draining tube will be placed near the location of the incision to assist with excess fluid leakage that can occur after a surgical procedure. The post-surgical swelling usually goes away within the first week. We provide in-depth, at-home incision care instructions to help provide an effective healing process. The aesthetic results following a breast lift surgery become evident after several months as the newly shaped breasts take their new position on the bustline. The breasts will feel and appear natural, and you will feel younger and more healthy.
Related Procedures
Healthier-Looking Breasts
Surgical breast lifting has transformed the lives of thousands of individuals. If you experience hanging, sagging breasts that get in the way of everyday activities or stop you from sporting the clothing styles you desire, a breast lift may be the right surgery for you. When you have your first consult, a thorough breast assessment will be given and your desired outcome discussed. We will customize a tailored plan for treatment to help transform your breasts. We welcome you to call our practice and learn more about how to schedule a consultation.