While flat, hollow cheeks may have been 90s chic, modern beauty calls for voluminous cheeks that make you look healthy and youthful. Part of the top-selling Juvéderm family of injectable wrinkle fillers, Voluma is specially made to add contour and lift to the cheeks for a natural and more youthful appearance. At our Houston, TX office, plastic surgeon Dr. Phi P. Nguyen performs treatments of Voluma to address sunken cheeks that are flat and hollow due to genetics, age, or weight loss. Schedule a consultation to learn about how Voluma nonsurgical dermal filler at MIA Plastic Surgery can boost your appearance by providing contour and lift.
Voluma is a hyaluronic acid (HA) injectable filler that can help patients who want to add contour and lift to their cheeks. Many patients notice a decrease in the volume of their cheeks as they get older or if they have lost a dramatic amount of weight. Some patients may have naturally hollow cheeks and are seeking treatment to plump their mid-face. Women who are pregnant or nursing are not eligible for Voluma injections. Voluma is approved by the Food and Drug Administration (FDA) for patients over the age of 21. Every patient at MIA Plastic Surgery will have a consultation to determine if Voluma is the best choice for them based on their needs and cosmetic goals as well as medical history before a personalized treatment plan is developed for them.
Reviews
"Dr.PHI NGUYÊN is my angel sent from God.The Best Surgeon in the world. He is amazing. Very knowledgeable. Dr PHI is the Best of the Best Dr Plastic surgery in Houston TX . His medical team and office staff are amazing ,Friendly and helpful. You saved my life . Thank you Dr Phi ."
- K. /
Healthgrades /
May 21, 2018
"The staff is amazing, especially Amber! Dr.Phi made me feel so comfortable and, they made sure I was confident in my decision prior to my Breast Augmentation. Deciding on a size was very difficult for me because I wanted to make sure it was the right choice and I love that they were there for me 100% of the way. I absolutely love my new look and am beyond happy with my results. Dr. Phi is truly an artist. I'm so thankful we chose him for my procedure and I highly recommend him to all my friends and family."
- W.W. /
Google /
Sep 26, 2019
"I am absolutely in love with MIA Plastic Surgery!!!! Doctor Nquyen is the best in the business. He and his staff are awesome!! His work is impeccable and I will never put my surgical needs in anyone else's hands. Dr. Nquyen got my body right! My breast are beautiful and not to mention he and his staff have been here for me every step of the way. I have had a great experience with MIA Plastic Surgery and I am forever a patient. Thank you MIA for putting me first and taking the time to not only listen to me but to educate me as well. I am forever grateful!"
- K.W. /
Google /
Jun 04, 2022
"I love Mia Plastic!!! Dr Phi and his team are AMAZING , Very grateful."
- A.P. /
Facebook /
Feb 16, 2022
"Dr. Phi Nguyen is an amazing caring doctor. He did my Lipo and tummy tuck. The team he has is amazing as well. Very attentive and caring. They all knew I was afraid to do this surgery and pretty much held my hand every step of the way. Autumn, Livi, and Doctor Phi made the process of having this done a great experience. Thank you all so very much. Will be trying to post pictures really soon."
- N.J. /
Facebook /
Jan 12, 2022
Previous
Next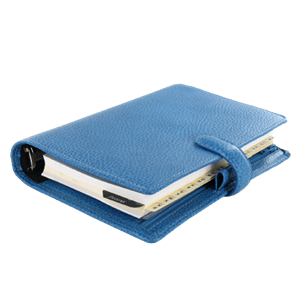 Once you have had a consultation with Dr. Phi to determine your unique treatment plan, your injection may be scheduled for another day or performed the same day, depending on availability. In a private room, you will sit and relax while your cheek area is cleaned before the injections. We can also apply a numbing cream to make the procedure less painful if requested. For precision, your injector will mark the areas to be treated before performing the injections with a fine needle. Soon after the Voluma has been injected, you may notice some swelling and redness, but this usually subsides on its own.
For most patients, the benefits of Voluma treatments are visible immediately and may last for about 2 years. It is rare to develop severe or lasting side effects from Voluma injections, although if you do have questions, concerns, or a reaction, please call MIA Plastic Surgery for assistance. During your consultation, ask your injector about when to plan your next appointment to either build up or keep the results of Voluma.
Youthful Contour and Lift
If you need more shape in the apples of your cheeks or lift in your mid-face area, learn more about Voluma by Juvéderm at MIA Plastic Surgery in Houston, TX. Make an appointment to see plastic surgeon Dr. Phi P. Nguyen for an evaluation of your skin and a customized plan that may include Voluma injections, other Juvéderm dermal fillers, and advanced skin treatments to help you see a radiant, youthful appearance.
Related Procedures